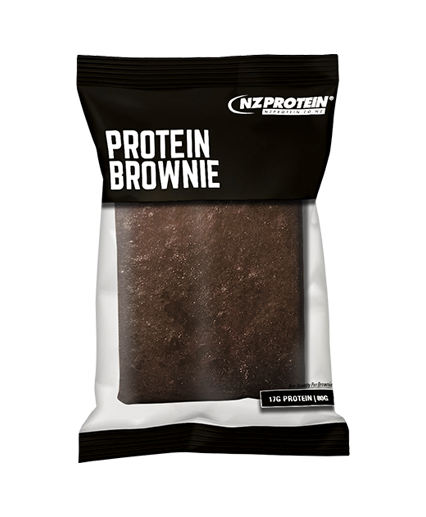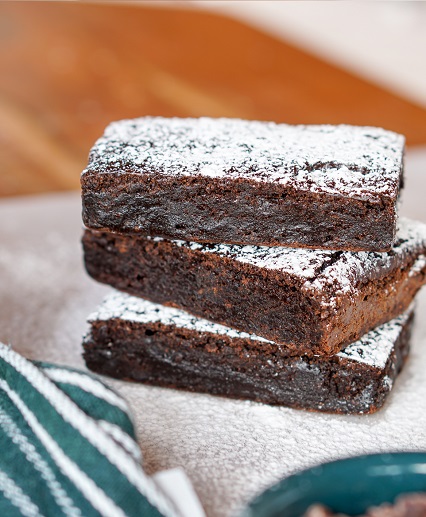 Protein Brownie
Rich Protein Brownie With 17g of Quality Protein.
We are just setting up new equipment to make these again.
Protein Brownies SG
NZProtein's Brownies are rich tasting, proper protein brownies that are ready to eat and hard to put down. Our brownies have the best texture of any protein brownie commercially available anywhere, period.
They're the ultimate guilt free treat because they're high in protein and low in carbohydrates.
Our brownies have quality ingredients including hemp protein powder, coconut oil and almond flour in them too. We have taken no short cuts.
Each 80 gram brownie has 17 grams of protein, less than 2 grams of net carbs, and less than 2 grams of sugars.
The protein is from our organic hemp protein and with a little bit of egg too so it's vegetarian friendly.
Hemp protein is plant based and is a nutritional powerhouse! It's a rich source of protein, essential omega fatty acids, dietary fibre, minerals, antioxidants and phyto-nutrients that can benefit your health.
Hemp protein is slower digesting too so provides a sustained release of protein to last through the day.
They're cheaper than those sugary brownies you get at your local cafe too.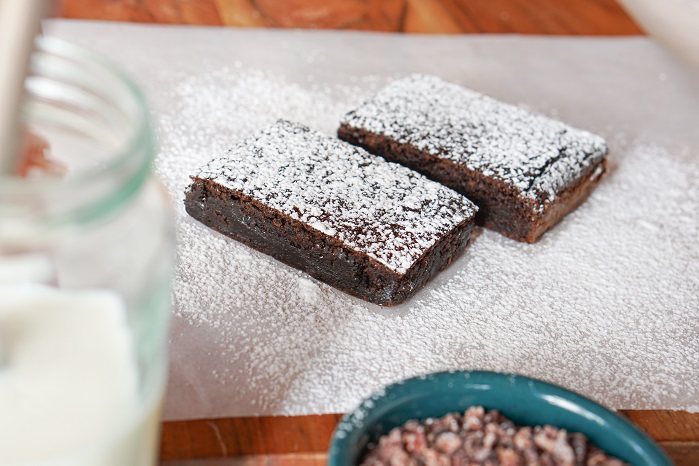 Benefits
It's brownie and who doesn't like brownie?
Has the best texture of any commercial protein brownie available.
Cheaper than sugary brownies from your local cafe.
A rich dessert to satisy sweet-tooth cravings.
It's ready to eat and no preparation is required.
The brownies are loaded with 17 grams of quality slower digesting protein to last through the day.
Guilt free with less than 2 grams of sugars and some fat from essential fatty acids found in hemp protein and almond flour.
Full of hemp protein which has other nutritional benefits.
Vegetarian friendly.
---
Rated
4.54
/
5
Based on
24
customer reviews.
This Brownie is gross, its stodgy, sickly sweet and just not a good time. I would rather have nothing than this brownie, I threw it in the bin after a bite.
Great taste, will buy again.
Really good flavour and texture. Quite filling too. Great post workout snack!
Super nice and soft. Not crumbly and yuck. Def buying again ! Taste is rich and awesome !
Best tasting high protein brownie we've found to date, members love them
So tasty, my less guilty treat
Really yummy, I put some on a plate and shared them with friends who could not believe they were protein based. This is my third order of them and will definitely keep them in my meal plans
For a protein brownie, this is impressive. Although it has a bit of a sour taste maybe from the citric acid, and the nutritional info on the packaging differs from this website. Flavour is all-around very impressive considering the lack of sugar. Very filling, and almost like a protein shake on the go.

It's a 4/5 brownie, but a 5/5 protein brownie.
Very filling. A few bites and curbs your cravings
DELICIOUS!
Great texture, horrible taste. I took a bite and threw it out. I'll stick with the chocolate mug cakes.
Omg soooo good!
Not the best brownie I've had. The flavour and texture was lacking. But paired with the protein ice cream (strawberry flavour) was very pleasant and I would eat it again (maybe not at this price though)
First time trying and it was actually really good. Will definitely get again and to try with the protein ice cream.
Very tasty, really helped with a big workout
These brownies are delish!
Nice product, fast delivery, will keep buying for sure
This Brownie is simply the best protein snack I've tried, no horrid after taste and if you weren't told it was a protein snack, you'd think it was just a regular sugar filled brownie (although it's not at all sweet). Looking forward to reordering, once they are back in stock
These are incredible. I was skeptical before purchasing as I have tried many high protein bars and cookies and they never hit the mark, horrible texture and chemical aftertastes but that is not the case here. This is incredibly close to the real, sugar laden product it's replicating. Lovely taste and texture and very filling. Whoever is working on these formulas is a genius.
Had to read the nutritional info 5 times because this tasted just like a sugar filled bakery item.... well done guys! Soooo good!
Tastes great, it's pretty moist and soft when compared to other brands and not too sweet
This is probably the best brownie I've ever tasted
Wasnt sure what to expect but the brownie is amazing!
Easily the best protein snack I've ever had. Could have been from a cafe. Are you doing boxes of these?
Serving size: 80g
Servings per pack: 1
| Name | Ave Quantity Per Serving | Ave Quantity Per 100g |
| --- | --- | --- |
| Energy | 1334kJ | 1670kJ |
| Calories | 319 | 399 |
| Protein | 17g | 21.2g |
| - Gluten | 0g | 0g |
| Fat - total | 16.2g | 20.3g |
| - Saturated | 9.2g | 11.5g |
| Carbohydrate | 4.8g | 6g |
| - Sugars | 1.5g | 1.9g |
| - Fibre | 3.3g | 4.1g |
| Sodium | 234mg | 293mg |
Ingredients: Hemp Protein, Sorbitol, Birch Natural Sweetener (967), Cocoa, Coconut Oil, Glycerol, Almond Flour, Whole Egg, Salt, Flavour, Citric Acid, Baking Powder, Potassium Sorbate, Sweetener (Sucralose).
Contains egg, tree nuts. May contain gluten. Excess consumption may have a laxative effect.