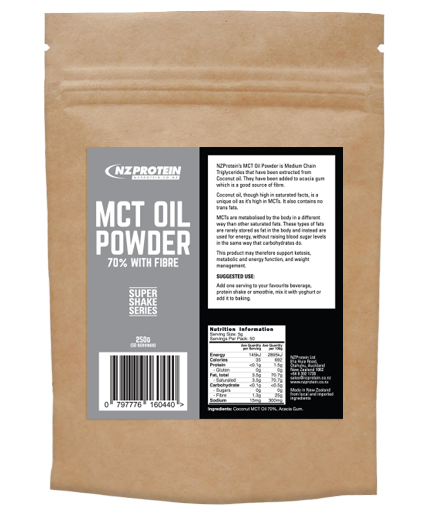 MCT Oil Powder 70%
MCT Oil Powder 70% With Fibre.
MCT stands for medium-chain triglycerides. These are medium length fatty acids derived from coconut oil.
Our MCT oil is combined with acacia gum which is a great source of fibre.
This supplement is especially ideal for those who eat a low carbohydrate diet or for those concerned with optimal brain function.
Read more to learn about our MCT oil powder.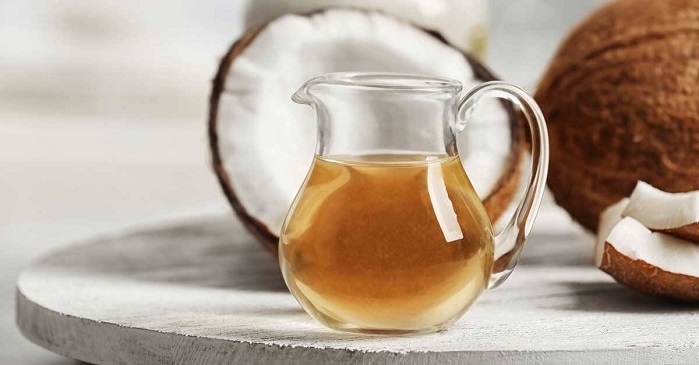 Benefits of MCT Oil Powder
The majority of fats in our diets tend to be long-chain triglycerides. MCTs are obviously shorter and therefore digested differently.
They either get broken down instantly and used for fuel or get converted into ketones (provided you are on a low carb diet).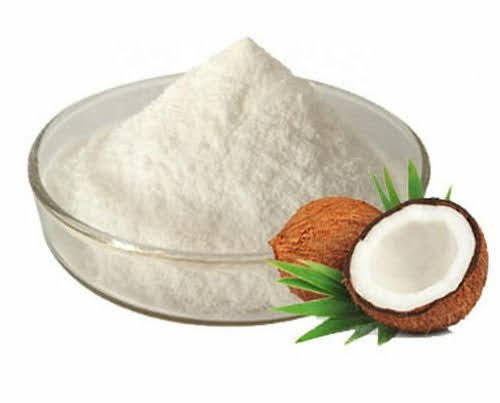 Ketones can pass through the blood brain barrier and be used by the brain as an alternative source of energy.
For this reason, MCTs are often touted as a brain supplement.
The ability of MCTs to assist with brain function has led to research being done in individuals with Alzheimers.
Supplementation of MCTs can slow the progression of Alzheimer's disease in certain individuals by giving their brains an alternative fuel source to glucose.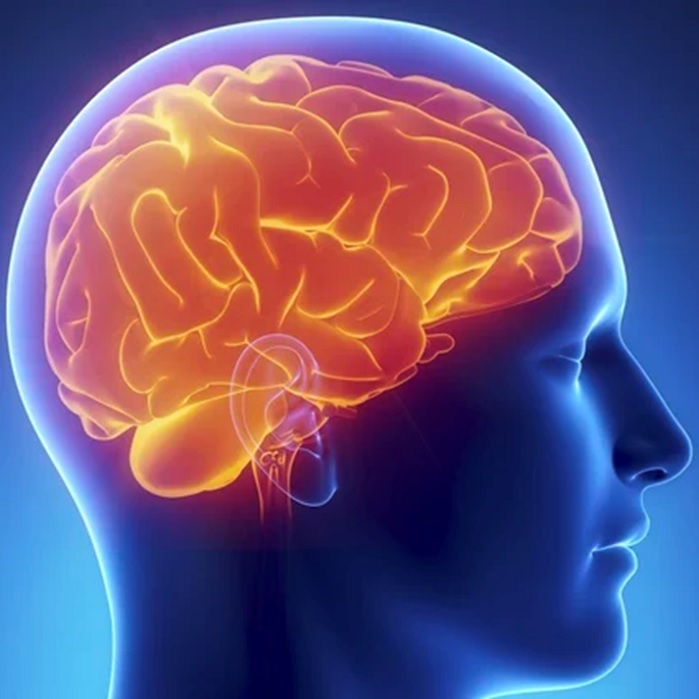 MCTs are also taken for their ability to increase satiety and indirectly assist with fat loss.
Studies have shown that, compared to long-chain fatty acids, MCTs can reduce appetite and food intake.
Although more research needs to be done, it appears that MCTs can be an effective appetite suppressant. This is why many people drink them in their morning coffee as it keeps them feeling full for hours before their first meal.
MCT oil powder can be an ideal supplement for those trying to achieve weight loss and regulate blood sugar.
Due to the low carbohydrate nature of MCTs, they are an appropriate supplement for those following a ketogenic diet. They provide an excellent source of fatty acids that can help foster the production of ketones.
Ketogenic diets are especially beneficial for individuals with epilepsy, however some members of the general population adhere to a very low carb diet too.
MCTs may also benefit those who have malnutrition disorders such as diarrhoea, liver disease and fat indigestion.
The ability of MCTs to be rapidly absorbed means they are a quick and easy source of nutrition. Additionally they can be given to fussy children who struggle to consume sufficient calories.
Finally our MCT oil powder contains 25 grams of fibre per 100 grams. This means you can use it to help you reach your daily fibre goal.
It may also benefit those with bowel issues since it is a quick source of nutrition but also a source of fibre. Due to the range of different potential benefits of MCTs, they are a suitable supplement for a number of populations.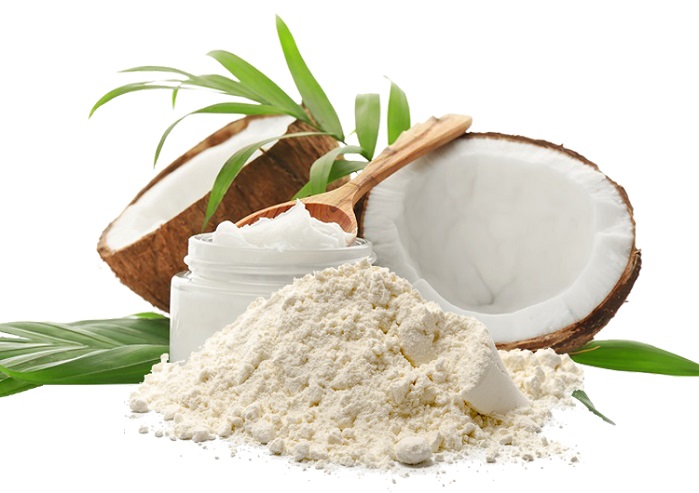 MCT Oil Powder Uses
MCT oil can be used on a daily basis as there is no defined tolerable upper limit. Our recommended serving size is 5 grams.
Some individuals may be able to handle much more however it is desirable to avoid any side effects like diarrhoea.
Most studies use a dose of 1-5 tablespoons of MCT daily.
There have been no adverse interactions reported between MCTs and other medications. This means it is safe to use with other supplements.
Our product in particular is 70% MCT and doesn't contain any maltodextrin as some others do.
Those who struggle to digest polysaccharides can take our MCT product without risking gastrointestinal symptoms.
Taste & Texture
MCT oil has virtually no taste or smell. This is what makes it so versatile.
You can add it to a range of different foods or drinks without noticing it is there. Many people add it to their breakfast drinks like coffee or tea.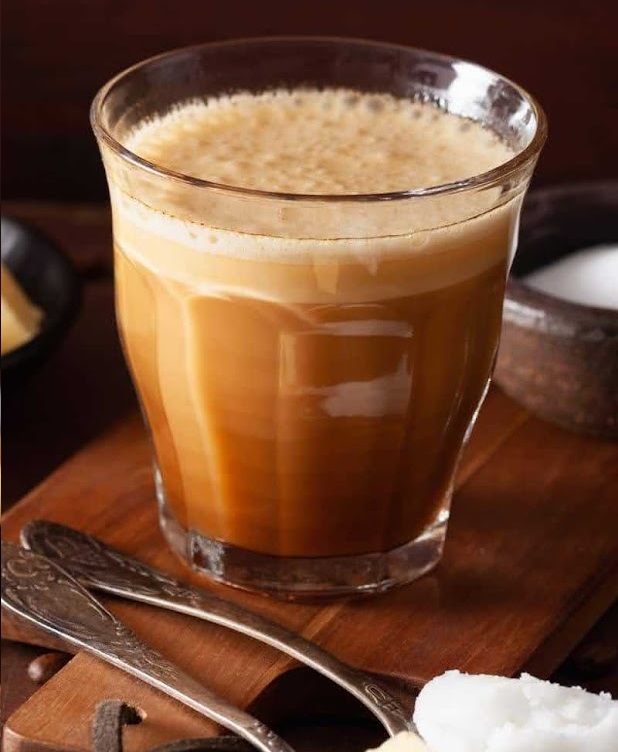 Alternatively you could include it in stir fries, baking, yoghurt and smoothies.
MCT Oil Powder Keto
MCT oil powder might be the ideal supplement for those who wish to regulate appetite, consume sufficient fatty acids or improve brain function. As with any supplement it is always best to consult your doctor before taking.
With Nzprotein MCT oil powder you can be assured the product is 70% MCTs and a good source of fibre from acacia gum.
In addition to being high quality, it is also great value for money.
Please note that this product is packed in a facility that also handles milk, egg, soy, peanut, and gluten ingredients.
---
Rated
5
/
5
Based on
2
customer reviews.
I use this in my daily coffee. It dissolves easily and has no determinable flavour so you get to appreciate your daily Java as it should be.
Great service with super fast delivery.
Good stuff, works well.
Serving Size: 5g
Servings per pack: 50
| Name | Ave Quantity Per Serving | Ave Quantity Per 100g |
| --- | --- | --- |
| Energy | 145kJ | 2895kJ |
| Calories | 35 | 692 |
| Protein | <0.1g | 1.5g |
| - Gluten | 0g | 0g |
| Fat - total | 3.5g | 70.7g |
| - Saturated | 3.5g | 70.7g |
| Carbohydrate | <0.1g | <0.5g |
| - Sugars | 0g | 0g |
| - Fibre | 1.3g | 25g |
| Sodium | 15mg | 300mg |
Ingredients: Coconut MCT Oil 70%, Acacia Gum.