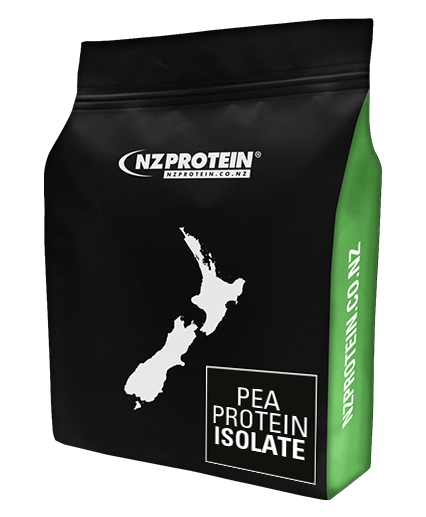 Pea Protein Isolate 1kg
Plant Based With an Excellent Amino Acid Profile.
Golden Pea Protein
Pea protein isolate is a plant protein with an excellent amino acid profile. It's made from premium-quality natural golden peas grown in Canada which have been dried and ground, then mixed with water to remove the fibre and starch components.
It's then ground and dried again to produce a product which is very high in protein, low in fat, easily digestible, and non-acidic. Low heat isolation is used to maximise bioavailability.
Pea protein is vegan and GMO free. It's also naturally free of dairy, gluten, soy, and other allergens*.
It mixes easily in a handshaker or blender, and also works well in recipes as it doesn't tend to dry out when baked like some other protein powders can. It can be used to make cookies, bars, pancakes, balls, muffins, and more. Our recipes page has some tasty ideas.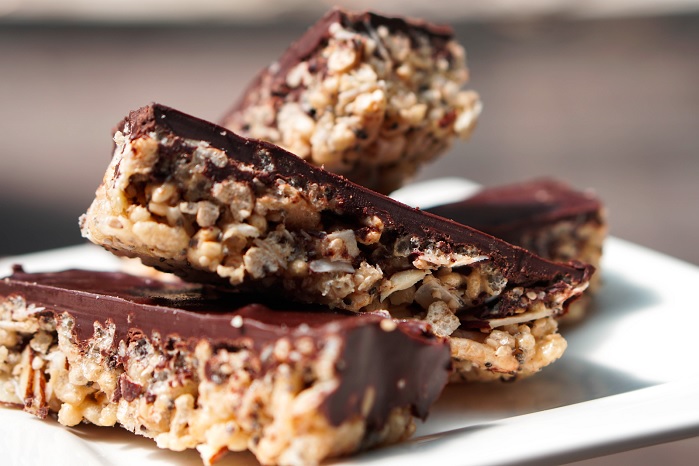 Best Pea Protein
Newer generation pea protein isolates are better than before because they have a complete amino acid profile. This product contains all 21 amino acids and is a rich source of branched chain amino acids.
Amino acids are the building blocks of protein and muscle tissue. Proteins are an essential part of the diet as they help the body to repair cells and make new ones, so are often referred to as the building blocks of life. Because pea protein has a complete profile with high levels of BCAAs it can help the body to recover and build muscle more efficiently.
The best pea proteins are processed without adding copious amounts of sodium to the formula in the manufacture of it. Our product has low-medium levels of sodium - only around 300mg per serve (unflavoured).
Our product is also far more cost effective than some other pea protein products on the market which go through 'middle-men' and retail into stores.
Clean Lean Protein
Pea protein is considered a clean lean product not only because it's high in protein and low in fat without the allergens, but it's more environmentally friendly - pea crops even benefit soil!
Peas belong to the 'nitrogen fixing' category of crops, meaning they provide an abundant and sustainable source of nitrogen into the soil.
Peas contain bacteria called rhizobia in their root systems which is utilised by crops to convert nitrogen gas from the air into more usable forms for the plant. After the plant dies the nitrogen is released into the soil. That nitrogen assists other plants to grow without the need for added fertiliser. This environmentally friendly aspect of pea production adds to its many benefits.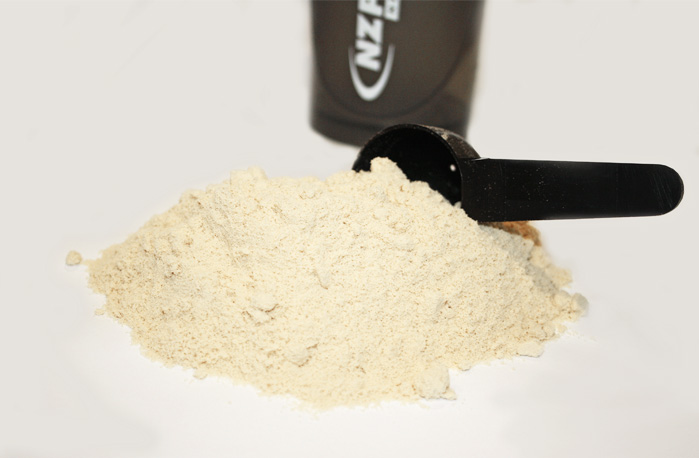 Benefits of Pea Protein
Pea makes a great alternative to whey and has many benefits:
Pea is vegan, hypoallergenic, and alkaline. Whey is not.
Whey can cause some people to get bloating and upset stomachs, whereas pea is easily digestible.
Plants proteins are slower digesting than animal sources so can make you feel full for longer and enable more prolonged absorption. This study has shown that slower digesting proteins can be more beneficial for long term muscle growth due to the way the body uses the amino acids.
Pea may also help to lower blood pressure and with kidney disease. "In people with high blood pressure [it] could potentially delay or prevent the onset of kidney damage." Source.
Pea contains minerals including iron, phosphorus, calcium, zinc, potassium and magnesium that can benefit your health.
Pea may help to improve glycemic control and balance blood sugar levels when paired with other foods.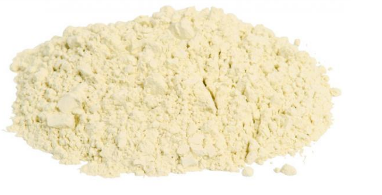 Digestibility
Pea, being plant based, is a slower digesting protein powder than general animal types. In saying that, the digestibility rate is high with 88% of the protein easily digestible.
The better a protein is digested, the more efficiently it can be used by the body. The digestibility of any given protein is related to the concentrations of its amino acids.
The Protein Digestibility-Corrected Amino Acid Score (PDCAAS) is a rating that determines the bioavailibility of a protein. The maximum score is 1.0. Pea has a PDCAAS score of 0.82. This is greater than hemp and black beans but slightly less than beef.
Good for Weight Loss
High protein diets can help people to lose weight and keep it off as consuming protein can help increase metabolism, reduce appetite, and help control blood sugar levels.
Pea protein may assist with sugar cravings and can make you feel full for longer and enable more prolonged absorption.
Taste and Mixing
This has a mild taste which may take some adjustment if you've never had pea before. Of course, flavoured varieties are available too. The texture has a very slight grainy-ness to it but it's easily palatable. It blends easily into other foods and with other flavours.
It's formulated to mix with water, but other liquids (such as almond milk and yoghurt) can be used. It mixes thicker than whey and more liquid should be added.
Pea Isolate mixes easily in a handshaker or with a spoon but it's always good practice to add liquid before the powder. Our Fill n Go Funnels make this easy.
Depending on your nutritional requirements take 1-2 servings daily at breakfast, between meals, post workout, or before bed.
Sucralose vs Stevia
We are now selling pea protein with both sucralose and stevia options. This is to cater for those who want stevia.
The main difference between them is that stevia has an unpleasant taste. Sucralose has a much cleaner taste and is our recommendation. More can be read here in our blog post The Truth About Sucralose.
Neither have any proven effects and we use sweeteners in our products because they don't spike blood sugar levels.
Side Effects
Pea allergies are uncommon. Those with allergies to pea should avoid this product.
There is a misconception that antinutrients can cause pea protein to be difficult to digest and not absorb well. Antinutrients are compounds that can interfere and prevent absorption of nutrients such as proteins and minerals. This is not the case. Though antinutrients are naturally present in peas, they're eliminated through the manufacture and extraction process.
For this same reason, pea protein is unlikely to cause bloating.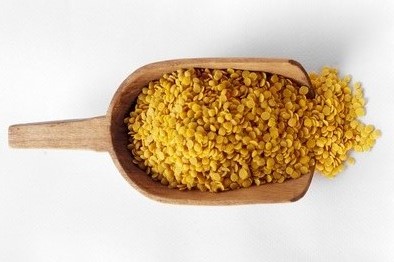 Pea vs Whey Protein
Now that we know all the benefits of pea protein we can address which is better - whey or pea?
One serving of our pea contains 111 calories and ~25 grams of protein. One serving of our whey contains 130 calories and ~25 grams of protein, so both have similar protein levels and whey has slightly higher calories.
Both are also high in L-leucine. Leucine is one of three branched chain amino acids and is primarily involved in muscle protein synthesis for muscle growth and recovery. It also contributes to the regulation of blood-sugar levels, growth hormone production and would healing.
The leucine content of pea is about 7g per 100g, and in whey about 9g per 100g, so both are great for muscle development and initial research suggests that pea is as effective as whey in supporting muscle gain. Another study here found that pea protein vs whey protein taken post exercise both yielded positive results with no difference between the group taking pea and the group taking whey.
Overall, while both have excellent amino acid profiles, the amino acid profile of whey is better and whey generally tastes better. Pea is also slower digesting than whey, but has many other benefits as outlined above.
Protein Per 100g

~80%

~80%

Source

Yellow peas


Grass fed milk


PDCAAS Score

0.82


>1.0 (exceeds scale)

Key Attributes

Vegan friendly. Hypoallergenic and alkaline.

Best plant based amino acid profile.

Easily digestible and slower digesting than whey.

Mixes easily.

Fast digesting.

Best amino acid profile.

Best mixing/tasting.

Contains milk and lactose which can cause some people to get upset stomachs (such as bloating).

Best For

Good replacement for whey if avoiding milk and alternate source of protein if suffering from stomach upsets (such as bloating).

Good for baking and recipes as it doesn't dry out like whey can.

Best protein for pre/post exercise protein shakes.
For more information see our blog articles plant vs animal protein and hemp vs whey vs pea.
Pea vs Rice Protein
Traditionally we were told to mix pea protein with rice protein because they were incomplete proteins - ie, missing one or more essential amino acids, and that the combination of both 'filled the holes' and made them complete.

This is not the case.

Both pea and rice are complete proteins, containing all essential amino acids. Both have powerful amino acid profiles suited to muscle building, with high levels of branched chain amino acids.

Though rice is a very good source of protein it has a grainy texture and can be unpleasant to drink. Pea is only slightly grainy and easier to drink than rice, so we recommend pea over rice except for those with pea intolerances.
Pea Protein Recipes
We've got a range of pea protein powder based recipes available on our recipes page. Here are some favourites:
Please note that this product is processed in a facility that also handles milk, egg, soy, peanut, and gluten ingredients.
---
Rated
4.58
/
5
Based on
925
customer reviews.
I am a big fan of this, and have some in a shake most days. I always buy unflavoured, but decided to give chocolate a go. I would have liked it but unfortunately it is extremely cloyingly sweet. Beware if you are not a fan of sickly flavoured things! I would be keen to try other flavours, as the plain gets a bit tiring, but I am worried that they will all be as disgustingly over-sweet. It's like you put 6 or 7 teaspoons of sugar in it when 1 would do.
Good product - plain flavor so allows you to mix it with a range of things.

Best delivery and efficiency I've ever seen from a company.
Sorry not a fan of this pea protein. I don't like the texture. Won't buy this protein again. However good value and glad it was a small packet that I purchased.
great value and fast shipping
Will now have 'jelly tip' flavour on my priority order list next order and also was amazed when I placed my order 3 pm and it arrived lunchtime the next day.
Yum, filling, on the money
This was a life saver. I have cut out a lot of things from my diet while undergoing assessment for a gut disorder, and this protein powder is gluten free, dairy free, soy free, and FODMAP friendly. I cannot explain how hard that is to find while also tasting pretty good.
And cannot argue with how fast and efficient the delivery system is - within 48 hours of ordering, I always have my delivery at my door.
Great.
I love the flavours and the product. Due to lactose intolerance I had to opt for the pea protein, and I'm very happy with the texture.
Also spectacular customer service, next day delivery and so easy. Highly recommend
Gritty texture, was quite disappointed. NZPROTEIN REPLY: add more water...
Always shop with these guys for my protein powder 🥰 I have been with these guys for two or three years now & I haven't once switched up! I am forever grateful to how easy they are to deal with! & the protein is always great! I can't take Whey, so pea is a great choice for me!!! Always the best 🥰
Other people have said they really like pea protein and I decided to give it a go. I found the texture to be super grainy, which I didn't enjoy and I found the protein gave me stomach aches/cramps. I've tried mixing it different ways and with different liquids but no success.

I will be switching back to whey. NZPROTEIN REPLY: try adding twice as much liquid as you would do with whey
Choc flavour is great, I love the texture of pea protein, It just feels more satiating. Definitely doesn't mix or fluff up as well as whey but a great option for a vegan protein or if you want to mix up protein sources.
I find this really unpalatable and dont think i can finish the bag. Everything else good, fast delivery etc.
Great price, great product.
Great product. Fast service!
For a pea protein, this is pretty good option with lots of flavours to choose from. I do not like the texture, I have tried and tried but no matter what, it remains gritty - I can overlook this if I drink my shake or smoothie fast enough. Shipping was super fast, arrived the very next day!
Have been buying this product for many years & will continue to, as good quality & affordable for my budget. Nice flavours - my favourites being Vanilla (super versatile) & Mango (absolutely delicious!!!) of which I bought two of each this time. Keep up the great work NZ Protein :-) x
Mixes well. Taste is better than a lot of other pea proteins.
I'm a vegetarian in my 70s, and getting the enough protein can be tricky. My body tells me when I need it so that's when I have my NZ Protein powder drink.( I should have it every day but often forget). The results are instantaneous, whoop, I'm off! Wonderful product, works well, tastes great, great service with fast delivery and great price. Altogether great!.
It taste so gross!!! It tastes sour, how can chocolate taste sour. I have not been able to finish a serving, I've had to throw it out.
Can't recommend this enough for a cheap, versatile and good tasting protein! Favourite flavours for me are Choc, Vanilla and Mixed Berry, great as standalone shakes for a protein boost.
I have been getting my pea protein from nz protein for many years now. So reliable and quick. I'm in the south island but still usually over night delivery. Great company
The best Pea protein we have used .With plenty of great flavours to choose from. . And getting 3 bags for under $100 is great as well. This is great value for money . The powder mixes up easily and isn't grainy like most other Pea protein powders. We definitely will continue to use NZ protein 😊
Great taste. Easy mixing.
I've been buying this for years, absolutely love it
Great taste in water or almond milk compared to other pea proteins I've tried.
Easy to digest.
Recommend
Great product; easy on the body and pocket. Doesn't leave me feeling slow or bloated like Whey, not as gritty as other pea proteins. The double chocolate is awesome 👍
Purchased mango flavour after trying all flavours available in sample portions. Not really a mango fan but this flavour is very nice, not too strong. I have 20g of it every morning with overnight oats. Gives me a good macro.
This is a great product mixes well and tastes great. Quick shipping and great price.
Great product and flavour, and impressive delivery times
Ive tried all brands of protein and ON at the time being the preffered. I made the switch to nz protein - pea protein. Best choice I made! My body responds to it really well and the price tag isn't bad either.
Awesome flavour, mixes really well and tastes great. Service from NZ Protein is so quick and always on time
My Fave is choc orange, was just getting a restock. the only thing that annoys me is that it needs a very good blend before drinking!
I got the salted caramel and vanilla, and both are really nice. I've tried other pea proteins before and they tend to have a strange Play-Doh kinda taste, but NZ Protein has not disappointed.
As far as affordable vegan proteins go this is really great. The chocolate, and the peanut butter flavours are tasty, mix well and good as a multi-use daily protein addition.
Highly recommend. Best pea protein I have ever had & delicious flavours too.
Add to that great value for money & exceptional delivery service as well.
Great value, and great taste, quick delivery, I will continue to purchase from NZ protein.
Best price and best tasting pea protein on the market. Can't do better.
Amazing service. Ordered and received email within two minutes to say order is being fulfilled. It was packed within 15 minutes and on the courier. Received rurally by next morning.
The taste is fine, but the texture is disgusting. It leaves a powdery residue on the shaker, the cup, and my throat as it goes down. Not good. NZPROTEIN REPLY: try adding more water to the pea
Really pleased. Flavours are great, tried a few now and they've all tasted lovely and not gritty. Super versatile and has definitely kept me feeling strong during training. Delivery has been super fast too!

Would like to see a move away from plastic bags, but next time I'll buy a bigger bag to save packaging :)
Great quality proteins! They taste good and they are a very good value for the price.
Long standing Vegan customer for Pea Protein. A quality product, modestly priced and delivered quickly.
The nicest tasting dairy free option out there
Great tasting, digests well and clean source of protein. Very satisfied.
I have been using this protein for years and am so happy I found it. Texture and taste is great, not "chalky" at all and such a good price for a great product!
Speedy deliveries.
Fantastic non-dairy protein, great taste, amazing range of flavours, amazing customer service by this company.
Always enjoy the double choc pea protein. Great price and flavour. Best one I've had!
Takes a bit of getting used to after the whey protein. It doesn't dissolve as easily, and the texture can leave a bit of a pasty sensation. The choc-orange flavour is great.
It's a nice texture and a great flavour (chocolate, vanilla, berry and mango were the best in my opinion!)
Great product
And speedy delivery
Makes lovely addition to smoothies
Blends well with soymilk, creamy and smooth texture. Great as a thickener and cream substitute for curries as well as getting in extra protein. Looking forward to adding to baking goods..
Great taste
Quality isolate product!
Love the zero taste of the unflavoured option
Easy to mix and digest, tasted better than other brands I've tried by far. Getting good results lifting weights with supplement. Fantastic after sales service and speedy delivery. Highly recommend this product
Super yum product, lovely flavour mixes well great value for money
Excellent !
Not at all gritty and mixes well with liquids.
Great price, great taste. I've been buying these for a few years now.
Flavourful, thick and creamy. Really nice and filling.
We find that the powder even when mixed with banana,berries and avocado lacks volume and one still feels hungry.
Great product fastest delivery
Happy as always - thanks team!
Really satisfied with this product. Totally neutral taste to allow you to add your own flavours to shakes. Great price too!
I tried to drink with water, ratio 1 scoop per 750ml. Nothing wrong with the flavour but the texture is like drinking sand. Barely palatable. It's a bit better mixed with plain yogurt and probably fine mixed into edibles but not what I bought it for. I thoroughly recommend getting a sample before committing to the full product.
Absolutely love this product and the different flavors allowed me to stuck with it for years... salted caramel 😋😍
A very tasty plant protein
Mixes well, taste yum, I use for my protein balls and oats, so creamy, good on the tummy 👍🏽
Always tasty!
Best pea protein on the market! High quality, great flavour range, inexpensive and free shipping. Mixes very well.

Flavour breakdown of one's i've had:
Gourmet vanilla: 8/10. Boring but versatile.
Chocolate orange: 10/10. Delicious.
White choc raspberry: 7.5/10. Not bad, not very sweet, still good.
Peanut butter: 8/10. It's what you would expect, could be a bit nuttier but it's still good.
Its perfect for a dairy intolerant family. It tastes great in our morning shakes.
Good flavour, not too strong. A bit gritty but barely noticeable.
Decided to try pea protein as whey was a little out of budget. Haven't had the greatest experiences with other pea protein brands but I absolutely love this one and would highly recommend
Tastes great, dispatch and delivery was quick.
This product has always suited my metobolism and the new flavour mango I selected does not dissapoint. Better than the product is the service I get. Thanks to the team.
Vanilla works well with fruit and veg. Needs a good minute to blend, but worth it. Chocolate flavor good as well.
Great way to switch to vegetable protein. Very satisfying.. will be buying again.
Absolutely revolting. If you're thinking of drinking this in a shake, please don't. Tastes like dirt. I'm gutted I spent $38 on this. NZPROTEIN REPLY: it is unflavoured pea, we do have samples available.
Best planet protein I've had! Such good flavours. Vanilla and chocolate are great and orange choc is amazing 🙂
Service and product are always excellent!
Continues to love my shakes
First time I tried this product and so impressed. The taste is awesome, mix's really well and the order arrived so quick. Would definitely recommend
Great results ..flavour and texture is great as-well highly recommended
The product is awesome. I bet the people who run this company are attractive af inside and out based on the wonderful service.

Y'all seriously ain't getting your supps from somewhere else are you? Free delivery ,even For small purchases on this site my guy
I really enjoy the peanut butter flavoured pea protein powder, has been my staple for a while now, and is also a really good price.
I'm glad a found a plant based protein I like, as for me I didn't want to be using whey as I already eat a lot of dairy.
Great product
It's good but the sweetner is too much NZPROTEIN REPLY: you ordered the vanilla with stevia - stevia has a strong taste!
Fantastic service, would rate as the best I have come across in nz
The best Pea Protein taste + texture wise. Mixes well with water!
I'm enjoying the vanilla flavour. It's not too sweet and doesn't taste too powdery. Would buy this again.
Mixes really well and tastes great. Excellent!
AWESOME!!! Great taste, mixes easily in the blender, and always AWESOME service!! I blend mine with with a tablespoon of psyllium husk each shake, just to keep the fibre up a bit. Works a treat
Very palatable, seems to be doing the job i purchased it for. Thanks "" Don
Love this pea protein powder and have been using for quite a few years now. Current fav flavours are Double Chocolate or White Choc and Raspberry. Both mix really well with water for an on the go post workout protein fix, or make an absolutely delicious breakfast or dessert mixed with natural yoghurt and topped with berries.
Really fast delivery

Pea protein great mix really well and is my go-to now

Great service I am had from protein vendors
Great service! Great price and delicious pea protein.
Great tasting protein at a good price. I have been buying it for years and will continue to do so!
Always great quality. Keeps me full in the mornings, added with Kale, sprouts, Kefir yoghurt and frozen blueberries.
Delicious flavours, mixes easily and I'm seeing results, what more could you ask for!
Dissolves easily and tastes great, what more could you want?
Tastes great. Second time getting pea protein. Feel better after then whey. Tastes better also not sure if they have improved the taste or I just have gotten used to it but seems to be getting better. NZPROTEIN REPLY: we have upgraded the vanilla since you had it last :)
I tried out the peanut flavour because I always wanted a peanut butter whey protein from the company and thought might as well give it a taste. However the pea isolate doesn't have a great taste with an overbearing aftertaste. If it's just that I have super high standards for a vegan option due to the incredible flavour of they whey options the pea is not worth it if you can eat dairy. NZPROTEIN REPLY: pea can take some getting used to when you've been having whey before.
(1) Best --- Worst (6)

1. Double Chocolate - tastes like hot chocolate
2. Orange Chocolate - tastes exactly how it sounds
3. White Chocolate Raspberry - you can taste the pea protein at the first gulp every time for half a second, but then the white chocolate kicks in and it's good
4. Mixed Berry - good flavour, but tastes a little bit odd
5. Salted Caramel - alright flavour
6. Vanilla - weak flavour, way too sweet

Unflavoured - goes well in a smoothie
Overnight delivery, great product. Couldn't ask for more.
Very efficient delivery. The protein powder is a lot sweeter than I was expecting so may be an acquired taste - but very happy with it.
Last time I tried pea protein I couldn't get past the flavour of the peas so was pleasantly surprised to find the flavour is just as nice as whey protein
Good product, good price, great flavor.
Superb flavours, mixability and an even better price.
Great product. Have been buying this for over 2 years. Excellent alternative to dairy isolate. Mixes well just in a hand shaker.
White Choc Raspberry flavour is gritty and tasteless. Salted caramel is good. NZPROTEIN REPLY: we're sorry you haven't liked this one. We have an upgraded white choc and raspberry coming out in our next batch which is next level!
Great products thanks
This is a very good taste especially for Pea Protein. Works so well with my breakfast either weetbix or oats.
Recommended by my nutritionist I purchased this product in vanilla flavour. Clean, great tasting & delicious in smoothies. Highly recommend this product
Great taste, works well for me.
Nice tastes pretty good for powder
Salted Caramel - bliss and creamy
Stevia Vanilla - forever fan
Orange Choc - new chocolate staple
Mixed Berry - good flavour but gritty when mixed...
Absolutely love the Pea Protein shakes and the delivery service is exceptional. I received my package at the door this morning within less than 24 hours of placing my order. Thank you very much.
Vanilla flavour has been vited in our house the best by far. So far we have tried the double choc and mixed berry. Vanilla all the way. It is more vesatile also - can mix with blueberries for smoothies or other fruit. OR make a chocolate drink. Great to bake with also.
Great taste and consistency
Great flavour and nice knowing it's sweetened
naturally but without the calories of sugar.
Mixes easily , and I have it on my porridge instead of milk. I make the protein drink with milk, not water, so it's nice and creamy
Best pea protein product around! Have been buying for years as good quality, taste & affordable. Absolutely love the Gourmet Vanilla, Chocolate Orange & especially Mango (yum!)
LOVE IT
I brought samples...and I thought Salted Caramel would be my least favourite and Mango my absolute favourite...but I was wrong...Salted Caramel and Chocolate were the winners
DELISH DELISH DELISH
Also works for me being dairy free and still breastfeeding...no harshness and the taste is DELISH
I have been using this protein for several months and think it is a high-quality product. In terms of flavours, I would re-purchase the Mango, Salted Caramel, Chocolate Orange, Chocolate and Vanilla. The Jelly Tip and White Chocolate Raspberry are okay.
The best pea protein in town. Mixed berry is my choice for smoothies and protein oats.
This pea protein is the best vegan protein I have tried. All other vegan protein is completely rank. I thought I would give this brand a try and I am so glad I did. Mixes well, nowhere near as grainy as every other vegan protein I have tried and the flavours actually taste as described - not like other brands.
Salted Caramel, Choc Orange, Mango and White Chocolate & Raspberry - all super good flavours .

I will keep buying this for sure ! Fast as delivery too.
Such a beautiful flavour! Easy to digest, mixes well
Really fast delivery
Fastest delivery ever .. the next day it arrived
Grainy like most plant proteins but the taste is amazing!!! Got the salted caramel and will defs try new flavours in the future.

Affordable and yum!!
NZ Protein is the only place I buy food supplements and their pea protein supplement is great quality, with a variety of flavours offered. My personal favourite it the mixed berry, and I buy this almost exclusively. However, outshining even their product is NZ Protein's service. In my experience it should be up there in the top 3 online businesses in NZ, right alongside folks like Mighty Ape. Payment is processed almost immediately, order processing occurs within 1 working day and because of where I am based in a large city, I almost always receive my shipment the day after ordering. Outstanding job team - keep up the good work!
Awesome! When you purchase a 5kg pack of this protein it is without a doubt the best value for money vegan protein in NZ. It is also tastes amazing (Salted Caramel) and mixes well in both water or your milk of choice. Personally I use water and its so good. Highly recommend.
This is the best value protein powder I have found!

The only reason why I don't give it 5/5 is the unflavored powder doesn't taste great. But this is probably because it isn't full of fillers!

I love the orange chocolate flavour and mix it in with yoghurt to make a simple dessert. I use the plain powder for smoothies and baking.
I order this so that i can mix with water and drink but when i mix with water its too thick and taste disgusting. NZPROTEIN REPLY: pea needs about twice as much water as you use with the whey.
Nice flavour
Great to deal with, fast delivery, wanted to give plant based protein a try, think it's an acquired taste - not for me, but happy to try other protein from this company.
-Love these products.
Finding Pea Protein has really increased my husbands (65) energy levels and his ability to cope with his bike riding.
A great protein source that mixes well and tastes great. Super fast shipping makes this an easy choice.
Great taste and easy to drink every morning
Most of the flavors I don't really like except for double Chocolate and orange chocolate but other then that it's good
I'm not quite sure what I was expecting but this stuff is terrible. I just about threw up at the smell of it and was unable to finish the shake. Would not recommend.
Used it before, mix's easily and tastes great, has a slight nutty taste but way better for digestion as its not a milk based product
I add one scoop of the Double Chocolate Pea Protein powder to a bowl of dry whole grain oatmeal, and then I add a second scoop of Gourmet Vanilla Hemp Protein powder to that and stir it into the dry oatmeal flakes. Simple. I then pour on a dash of of extra virgin olive oil (which helps to slow down the conversion of the carbohydrates to glucose) and add soy milk to create a rich, malt-flavoured, high protein low GI breakfast cereal. This nicely anchors the first part of my day. Next time you order from NZ Protein, get a 1kg bag of Hemp Protein and a 1kg of Pea Protein in those flavours. You won't regret it. Highly recommended.
The best pea protein I've tried (and I've tried A LOT)! So affordable and the best customer service / fastest delivery. Big fan!
Great service, awesomely quick delivery and tastes great! Couldn't ask for better!!
Love this product! Nicest flavour of any out there, and super fast free delivery! Also, best price!
This time I bought the Pea Protein Mango and White Choc Raspberry after having had Vanilla and Chocolate. They are all nice, haven't got an absolute favourite yet. Still early days ;-) It's so good to support a local kiwi business. Thank you and keep up the good work!
Easy 5 stars! Love the pea proteins. It's nicely flavoured and not overly sweet or artificial tasting. Blends fantasticly and makes great pancakes! Such a great price and came in record time with free shipping.
Love it
Love this protein, my fave is Jelly tip, -1 point as it can be a little gritty, hard to blend it in fully!
I have now also tried Choc Orange which is pretty nice
Nice
Needs more flavour
Absolutely the best pea protein - salted caramel & white chocolate & raspberry delicious flavours)-:
Great product. Dissolves easily and tastes good. Very pleased with it. Thanks NZ Protein
The unflavoured taste is easily masked by fruits (have to use a banana), and goes down smooth although thick.
Great stuff, great favorite's, great price, fast postage, excellent company A+++
Best tasting Pea Protein on the market! I was previously paying 2x the price for a product that didn't taste even half as good.
Great price for a great product
Great tasty protien
Use this twice a day in smoothies with Kale, blueberries, super sprouts, celery stick and Kefir.
Love it👌 Lean and mean💪
If you arent familiar with this product or you have issues with texture in foods get a sample pack first. It has a very sandy type texture. Its is a great product and if prepared well the grainy texture isnt an issue. My fav is the berry flavour and i mix it with a strong, thick milo and yoghurt or in my weetbix.
Being flavorless reduces the calories, it's pleasant-tastng, and mixes easily with water.
Great tasting protein
I bought the peanut butter flavour and love it. Great value for money, I use it in overnight oats. Texture and mixability is great for this! Flavour is somewhat mild which I really like - not too sweet and not super artificial tasting. I also use it to make pb protein bars! Definitely recommend. Also love that there are sample packs available and a big range of flavours. So far have tried mango and white choc raspberry also - they were true to flavour but I prefer the peanut butter as it's a bit more mild.
I love the taste and its so easy to mix
Love the pea protein! It's nice and light with my morning smoothie (I'm comparison to whey). A great dairy free alternative! Love the flavourless option so I can add it to anything. Defs going to be a regular purchase for me
It so good
Great taste and give me more energy
Son loves the flavour and says it is much easier to drink than other products. He gives a thumbs up for the texture and flavour. We are currently using the chocolate. Excellent product AND customer service! Will be returning to try other products!
The vanilla flavor is really tasty! The texture is interesting, definitely more thick and grainy but honestly not bad. I quite like it, and it keeps me going after a workout for sure. Enjoying using it so far
Awesome product and service thanks
The gourmet vanilla is great in/on whatever. Excellent service, fast delivery
Really nice taste, it's my favourite. Really good on porridge in the morning
Pea protein isolate is my favorite protein from NZ protein! Beef protein is the best for blending, but pea protein is perfect for cooking and mixing in with oats! Plus it tastes great, especially peanut butter, vanilla, salted caramel and double chocolate.
Peanut Butter flavor tastes amazing, especially when mixed with oats or yoghurt.
Excellent protein powder. Mixes easy, tastes good and great value.
Great tasting - it's our go-to!
Best Vanilla pea protein ive tried, doesnt taste fake and mixes into oats surprisingly well. Great product and even better customer service. I ordered 2 x Double Choc by accident and wanted to change 1 to a Vanilla so I emailed with my request. Email was responded to within 5 minutes and protein was at my door (in Queenstown) in less than 48 hours
Delicious! Not normally a fan of Pea Protein but this is so nice! Really smooth and no yuck after taste, will definelty purchase again
Highly recommended. It tastes great and delivery is always really fast. Thank you.
Love it
I am 67 and wife is 62, both vegetarians. I felt I was getting weaker and my arm muscles ached a lot. After trying many protein powders from different suppliers it was a relief to come across this double chocolate flavored pea protein powder. Prior to this I was using whey protein for my self only. Trying to find a protein powder suited us both and that didn't aggravate my wifes Crohns disease and IBS and yet be still enjoyable and beneficial for both of us. We both love it. Muscle aches and weakness now gone. The plus factor is the fast turn around from order to delivery. These guys give great service as the order is usually in our mailbox the next weekday.
J&B Karaka.
I add it to my morning smoothie of kale, spinach leaves, kefir and frozen berries. Awesome product 👌
Excellent delivery time, mango flavour very good.
Mixes well into my smoothies with a nice neutral taste and slightly creamy texture. I find this much better than the flavoured options
Have been ordering this for a couple of years now. Best tasting protein I have found and always fast delivery.
tastes like mud, there is little to no flavoring, grainy texture. NZPROTEIN REPLY: pea can be adjustment from the whey protein which you're used to
really yum, good texture and have used it in baking without any weird aftertaste.
Great flavoured protein, mixes and has a nice consistency in yoghurt! Have not yet tried in a smoothie.
Great tasting & super easy to make into a shake. I used vanilla as the base, throw in a banana, some frozen berries & coconut yogurt, water or coconut milk & boom! The price is also really good compared to the Supermarket brands I've purchased before.
I love this one, get it all the time.
Love these shakes - delish - and exceptional service & delivery comes with the package. Thank you.
Have been buying NZ Protein Pea Protein Isolate for many years now, as economical & delicious! I usually get 3 so I have different flavours to choose from. My choices this time was Gourmet Vanilla w/stevia (this is always my 'go to' as very versatile - both regular & w/stevia are good), Mango & Peanut Butter. Sadly the Maple Syrup was not in stock (really yum & would've re-ordered). Absolutely love the mango flavour - this will also be a keeper! The peanut butter is ok, although not peanutty enough for my liking. Keep up the good work team - love the product, price & efficient service :-)
Delicious protein, excellent value everything i need at a good price
Love these powders. Great taste and value for money. Keep repurchasing.
Big fan of the pea protein, initially took some getting used to compared to whey but now when I try whey again I find I prefer the pea.

Mixibality is great with just a few shakes.

Chocolate is my dependable go to every order and I've been enjoying salted caramel also (took a little bit to get used to the salt level) but mango has been the best recent addition. So nice to have a fruity flavor rather than the creamy/desert styles all the time.
If your in the market for pea protein this is the probably the best one in the market. Really good price and the fastest delivery possible.
Ordered mango flavour pea protein, taste a bit too artificial. NZPROTEIN REPLY: we're sorry you don't like it, it's a natural flavour though if that helps :)
Good stuff, tastes like any other pea protein but cheaper than most other places. Got a chocolate version, I did enjoy the Mango and Jelly Tip samples too.
Nice clean taste, mixes well with oats or in a smoothie. Delicious would buy again
Very happy with purchase. Great product and service.
One of the best pea Protein I have tested at a great price (Gourmet Vanilla). Mixes very well and doesn't have the "granule" feeling in your mouth compared to other plant based one. Highly recommended.
Great product and taste, have bought this product multiple times and very happy with it!
The new vanilla stevia is great! Nicer than the previous version. I have noticed that the powder seems a bit denser/heavier than before so can use slightly less in my shakes while still having great flavour.
I would have given it a 5 but for the slightly gritty feel when I use it in a smoothy.
I've been struggling to find a good pea protein for years and had to resort to rice based proteins which I hated. When I found out about this brand I thought it was too good to be true but haven't looked back since. Absolutely love it! I've been buying it on the regular for about a year now and I've loved every flavour. My favourite for sure is the White Chocolate and Raspberry though! 😍💓
I love the mango flavour. They're all nice, but I think mango is my fave! Having said that, I try a different flavour every new packet.
Fantastic service, the product is great as well. Delivery overnight is fantastic
The only protein powder I buy. Really easy to digest and I don't get a bloated stomach. I don't use the powder in shakes but mix it into yoghurt, porridge etc. Best flavours are Gourmet Vanilla (Stevia) and Double Chocolate. Peanut Butter and Salted Caramel flavours are delicious when making protein pancakes.
I love your protein products.
It would be great if you could minimise plastic waste by making the scoops optional.
It is all right, but not my favourite plant protein.
So good, highly recommended.
Great taste, always buy the vanilla! Just got the mango one and I LOVE it too.
Best source of protein
Best protein powder ever - I don't use anything else. Easy on the digestive system and also on the wallet.
Awesome quality and tastes great
I pretty happy with the product, easy to use and the texture and taste is excellent.
Thank you
Great product!
Great product, super fast delivery. Chocolate flavour is my favourite.
Exceptional service and great price! I have used other pea proteins before, and although I need to use more of this to get the same protein amount, the taste is awesome and the texture is great too. Like other pea proteins, it is not completely smooth, but this is not an issue for me. I have used this with just water, but normally I blend with a banana, and almond butter so you don't notice any graininess at all. Will definitely try other flavours.
Great product, great price, fast delivery!
Yummy and the service from NZ Protein is awesome and very quick
Bit of weird texture but flavour is great.
Best textured protien I've tired, and it doesnt cost a kidney. I'm absolutely in love with the chocolate flavour
Tasted much better than other unflavoured pea protein isolatesI've had, mixed well with soy milk
I have been buying mostly the unflavoured pea protein for a few years and use it in my smoothies for breakfast. It is a fantastic product and my gut health changed almost immediately when I replaced oats with protein smoothies, no more daily bloating and discomfort. It has been life changing for me. My latest order arrived within 7 hours from ordering, consistently great service from NZ Protein.
Delicious and filling. I always get the chocolate flavour. I generally find protein products a bit sickly so I just use 1 heaped scoop instead of 2 and find this to be perfect. Been using this for 2.5 years now love it
Delicious 😋
Get this for my daughter, she loves it!
I've been regularly ordering pea protein from NZ Protein for the last year or so. The protein is excellent and the service is impeccable. I live in Central Otago and my protein arrives the next day after ordering almost every time. By far the best service for online protein orders I've ever had.
Perfect, been my go-to for 2 years. Nothing crazy, just plain ingredients that mix easily.
This is my favourite plant based protein. Much smoother than other brands.
Tastes great! Awesome choice of flavours to choose from too.
NZProtein are the best. Great product, good price and exceptional delivery speed.
Great flavor and mixes well!
As a well experienced PT, I always recommend this company. The products are great and the price is fair. Thank you!
Best pea protein and it's not close. Delivery for Dunedin isn't same day to be expected however the product is great. I would recommend going with whey if you can because pea protein is gritty however I like don't mind it and am used to it.
Double choc- 3/5. Not the greatest flavour but not bad at all
Mixed Berry Pea Protein is easily the best Plant Based Protein on the market
Great company, fast delivery. Prices are competitive. Currently use the gourmet vanilla, blends well and tastes great. Will keep buying
As a vegan I have been using pea protein for the last 3 years. I also suffer from Chohns disease and I am a diabetic. NZ proteins pea protein is the best tasting by far and my body tolerates it. I drink it as a breakfast smoothie every morning. The other plus, is the service these guys give. My orders are usually here the day after. Sometimes sooner ariving the next day on rural delivery!
Pea Isolate protein powder is amazing. Flavors are amazing as well but, I am not a big fan of packaging. It really gets messy, so better packaging would be better.
I've tried 3 different flavors so far and I love them all. I feel fit and well so I have no complaints. I do hope, however, the products ingredients are genuine! Then again, I think like that about everything I buy👍
Yum as!
My go to plant based protein. Favorite flavors are Raspberry and white chocolate, Maple syrup and double chocolate.
Great tasting protein
This flavour is quite versatile. I personally find the flavour to be a but over powering when I have it with warm oats. But it's amazing with smoothie, overnight oats and other cold meals. I'm yet to add it to baking.
OK not going to lie, this is the worst protein powder I've had.

Don't take this as a knock on NZ Protein as I have a couple Value Whey Isolates and they are far superior, easily worth the extra $6/kg (and 5g more protein/serve). The taste is OK, buit the texture is like sand, you know that grittiness you get from creatine? Think of that but worse. I struggle to knock it back in one hit because if feels like it builds up in my throat. (this is mixing with aprox 450ml of water and ice).

It might be OK if you're vegetarian, but if you can have whey, get whey isolate!
Great peat protein, great flavours, and I appreciate the good price.
I started off trying a few different samples of the plant-based proteins, and this by far was my favourite...I have only tried the chocolate one in this particular product, but I love the taste and how it blends in so well with my smoothies and doesn't leave a gritty after taste or feel in the mouth. I am also really impressed with the speed of delivery. Will definitely be getting more products from here
Favourite protein. Tastes great. Fast delivery. Highly recommend.
First time trying protein powder in general, love this! I got Gourmet Vanilla and it's really good with berries in the morning. Also tried Salted Caramel & White Choc Raspberry and they were really good too.
A bit messy compared to other products I've used.
Blending/mixing - pretty good. I generally blend mine the night before so it does thicken up a fair bit
Best flavour, quality and value for money. I get the vanilla stevia flavour - love that there's a stevia option for those trying to avoid harsher sweeteners. Have had very expensive pea proteins before, and this is just as good all round. Highly recommend - anyone who thinks it's gross is just irrationally comparing it to whey protein, or a milkshake.
Have tried other Pea Protein brands but this one is the best.
I bought the following flavours: White chocolate & raspberry, Peanut Butter, and Double Chocolate.
Love all the flavours.
Also VERY impressed with the speed of delivery.
I love this protein powder! No nasty grit!
I'm a hard gainer and need an extravagant amount of protein daily, this mixed berry pea protein tastes really good and mixes well with milk most of the time and has the occasional lumps. If there's any way to mix it better please let me know

Overall a good product
Received order insanely fast, protein is great, thank you!
Its still early days for me but I have put some weight on and thats what I need .
Regards Bob
Bloody great stuff, highly recommend.
can be a little gritty but I've found with half water half almond milk and a blender, you can get a decent consistency. My Fave flavour is jelly tip and used with a peanut milk.
Great product.
I love NZ Protein pea protein 👌
Yum as
Tastes great and would recommend to everyone as great value for the price.
Iv been having this for as long as it's been a option ! Great taste / consistency. Shipping is allways fast. I have recommended it many people. Thanks to the team for setting it up
Love this protein :)
Vanilla w Stevia is great. Pea Protein is a little dry but if left for a bit after mixing it's pretty good. Flavour is lovely but if only they did double choc w Stevia...
I finally can have a protein mix without those disgusting sweeteners. Nz proteins prices are basically 60% less than the same European golden pea protein I had been buying with a sweetener I didn't want. I add honey to my shake if I'm not feeling sweet enough. I am now into my 3rd kilo of unflavored pea protein isolate and have saved about $200 from the previous shop bought product I had been using... and superfast delivery!!
Wow, this tasted gross. Wish I tried a sample before getting it! I bought a bunch of samples after getting this :D

I'd read that pea protein powder can be quite grainy, which was definitely there, but nothing prepared me for the strong taste. It's clearly related to peas but different too (I love fresh peas). It was very hard to add things to it to make it palatable. I bought the unflavoured powder, and am used to adding chocolate and a little sugar to whey protein powders I've used before but this stuff just seemed to soak it all up and taste just as disgusting. (I tried a flavoured pea protein sample later and it was also unpleasant - more palatable than the unflavoured one but still not great.)

Can't fault NZ Protein though. Delivery was super quick as always, and excellent packaging.
Not bad, great when blended with some additional real peanut butter or peanut butter powder
Really love this protein. Not too sweet (I get the vanilla), not chalky and a good price point. Delivery is always super quick too.
I love this product. It's such a great plant protein for my diet and exercise needs. The sweetener Stevia has no unusual taste. The vanilla flavour is delicious and it mixes really well.
These reviews have given me trust issues.
I got the vanilla flavour - Super chalky texture, taste is not great either. NZPROTEIN REPLY: Pea protein is not whey protein - add more water than you're used to, pea takes more water than whey does. Pea can take a little getting used to.
Great clean product. Nice taste. Delivery is always super prompt.
tastes great, mixes well, just not as easy on the stomach as whey in my opinion. definitely worth the purchase though
I have been buying the Pea Protein Isolate powders for many years now. Not only are they affordable, but taste great too. Instead of buying my usual 3 x 1kg bags of Gourmet Vanilla - stevia, this time I decided to also try the regular Gourmet Vanilla (haven't tasted it yet) to compare to the stevia sweetened one, plus the Maple Syrup Pancake flavour - which is absolutely delicious & will definitely purchase again! Thanks guys - great products & service as usual.
Amazing!
The Best Pea Protein! No grainy taste. We love the Berry and Double Chocolate!!
Got the white chocolate and raspberry flavour after enjoying the salted caramel. Definitely don't enjoy it as much, has almost a chemical after taste to me. Texture is still good though
I've ordered vanilla pea protein regularly over the past couple of years and I absolutely love it.
Delicious, easy way to get more protein into my diet
Great, taste, quality and texture. This is my brand I will be buying from now on!
I have just placed my third order from NZ Protein, I am so impressed with this pea protein, very tasty and such a reasonable price (plus extremely fast service). Such a great NZ company, highly recommended the double chocolate flavour to any other chocolate lovers out there :)
I recently purchased Gourmet Vanilla Pea Protein Isolate. I have had product before (several years ago and so pleased to have 'old faithful'.

Fast delivery from order date - absolutely delicious in smoothie and consider this product to be superior to Metagenics product!!

Very happy customer...
great product, perfect for baking low carb things
I've been buying this protein powder for a number of years now. I always buy in bulk - at least 5 x 1 kg bags for maximum savings. It's mixes well, flavoursome, & has a very good protein & amino acid profile. A fantastic alternative to whey protein imho.
Very good and tasty.. Texture is good.. Happy with product
Good flavour and mixes up super well.
Awesome job!
Just can't get used to the consistency. It's like drinking chalk. Will definitely be switching back to whey. NZPROTEIN REPLY: add more water than you would with whey. Almost double.
Chocolate flavour was very mild. Could do with a little more taste. Mixes well though. Not as thick as other brands ive tried but does the same job. Great price!!
Tasty, blends well, full of the good stuff & no cow juice. It's A Winner!
It is a best choice of pea protein and success of my build muscle.
Also choose lots of flavours so sometimes change the flavour in a while, won't get bored and will always be fresh
Tasty, mixes well.
Very tasty and enjoyable
Great!
Yum
I've been using your products for years. I had a gym in Bondi beach, always recommended nzprotein to my clients. Now I'm back in NZ, I would love to work with your company, as I'm starting two specialised training facilities in Taupo. Great products, easy to use website and fast delivery. 10/10
Overall LOVE this pea protein product. We usually buy the Gourmet Vanilla, and the flavour is so delicious, I could drink it in smoothies all the time !! We recently tried the Chocolate flavour, and the wild berry flavour. The berry was really nice, but the flavour was quite subtle (probably would've preferred it a bit stronger) and the chocolate one was nice but not our favourite. Overall really love your products and the taste of them, we will definitely keep buying from here.
I will always get Pea protein. This time I Purchased the JellyTip flavor and I don't believe that flavor came thru for me personally. It wasn't yuck either, certainly won't try this flavor again unless it was improved somehow. I'll stick to the ones I have purchased in the past.
Consistent and good tasting product.
I love the flavor and a great price. Delivery was excellent. I will definitely purchase again and may try a different flavor from gourmet vanilla, just for change,
I freaking love your vegan protein! I have tried almost every protein powder on the market and only like 2 (your being one of them). I am also a full time nutritionist so always recommend your product to clients.

If ever you are looking for ambassadors please let me know! My Instagram name is Morgan Hope Kilmister :)
Bloody delicious 😋 so much better than ice cream from a shop and only 2.50 😋 easy to mix and ready to go
great taste!
Great product and taste
Really good taste. Im super fussy and this is great. I use it as a shake and to bake low calorie protein treats. Yum!
This product is everything they say it is and the service is second to none. Highly recommended.
Great product, great price and great service. I will keep using NZP... Cheers!
High protein content and super affordable!!! I've now had the chocolate, jelly tip and white choc raspberry. I found the last two flavours taste quite similar. Still on the hunt to find my fav flavour!
Very delicious protein powder and great service
Love this product! Super high in protien, great taste. Had the double choc, vanilla and vanilla with stevia, all taste fantastic.
I got vanilla and am super happy! I finally made the transition to a vegan protein and a kiwi one too!!
I'm a vegetarian and have been trying to move from
Whey for years. This vanilla pea protein is super tasty!

Mixed really well, not too chalky for pea protein. I'm well stoked and will def be buying again.
Taste great, it does blend nicely, no granule and it comes at a great price!
It has become my go-to protein powder from now on.
I purchased the gourmet vanilla flavour which tastes amazing.
Definitely has a grainy texture (even in smoothies) so I found it works best in something with a lot of texture in it (e.g. adding chia seeds). I bought the stevia vanilla flavour and it tastes like normal vanilla whey protein. Good value for money for the amount you get!
Love this protein, so easy to dissolve and the taste is just right, not too sweet
Have been purchasing this protein for 2+ years and really enjoy it. Makes me feel good and does not have a grainy texture that others do. Also, great price.
Mixes super smoothly with everything. Tastes amazing! (Ordered Peanut Butter, and Vanilla flavours). Best value for money on the market while also being delicious.
Great product - I mix with greek yoghurt and top with whipped cream - amazing!
Great taste
Amazing product
Love the taste, shakes up well. Great service and quick delivery every time.
Best vegan protein powder in NZ. Much cheaper than alternatives, with good macros, mixability and taste.
Salted caramel was yum & not too sweet. The smoothest pea blend i've tried! Not grainy at all
Super Happy. No grainy texture and Yum flavour!
Excellent and tastes wonderful!!!
Did not like the flavour - it made me thow-up (vomit)
Felt/taste more like chick-pea and I was seeking maily white-pea or green-pea powder
Great products, good customer service.
Great taste and mixes well.
Really nice tasting powder will be purchasing more !
Mixes well in water or the Soy milk I use
Great value, not as grainy as some plant proteins. The Jelly Tip flavour is incredible
Great tasting for a pea protein. Got the vanilla flavour (not stevia sweetened). Not too sweet and flavour tastes good. Can't wait to use in smoothies, oats and protein pancakes :)
Love the salted caramel flavour :)
Very great mix ability, texture was great compared to other pea proteins I've tried, flavour was also good compared to other varieties. Very happy so far, will give an update on the gains later when we're out of lockdown. :)
Delicious flavour - mixes well into water for my smoothies or into natural yoghurt. Love this protein!!!
I used to get whey which had a more creamy taste and consistancy - I have experimented with plant protein and flavours and I think that this product is actually great - the consistancy is pretty good and the double chocolate flavour has a great taste!
I've tried a few of these now. I looove the double chocolate one (I wish it had a bit higher protein to match the others but it's worth it because I actually enjoy drinking it!) not so much a fan of vanilla or white chocolate raspberry, but not undrinkable, they're still fine. Just don't compare to the double choc! I love the shipping time and pricing :) my fav place to get protein! Especially during level 4 such quick shipping.
I ordered the Pea Protein Isolate Gourmet Vanilla-Stevia for the first time, since the regular (non-stevia) one was out of stock.
I didn't know what to expect, but it turned out to be very (very!) sweet with a dominant unpleasant aftertaste.
This is how I imagine fibreglass would taste if it was edible.
I buy pea protein regularly but will never try the stevia variations again. It just isn't tasty.
Of the pea protein range I highly recommend the gourmet vanilla, double choc and peanut butter. They are genuinely tasty and hold great value for money.
Love it! Tastes great and has a nice texture compared to other brands
I'm a regular buyer of this product & will continue to be. Mixes well, tastes good, & no bloat. Highly recommend.
It was pretty grainy, which is quite off putting, but the flavour was ok though. If you want something not too sweet and a mild ish falvour its pretty good. But definitely recommend mixing with a type of milk not water if you can. Much prefer whey protein, but pea is a good substitute if you cant have whey. I also like how it's not as sweet as a lot of the whey proteins.
It's great!
Got the vanilla pea protein w stevia and it's so good! Definitely great bang for buck… not gritty, blends well etc, defs buying again!

A subjective note, it's quite sweet for me, so if you're not a sweet tooth, just something to be weary of. I just use a half portion in my smoothies/ice coffee etc, which is all geezy breezy since I'm not bothered about getting the full amount of recommended serve.
This is by far, the best pea protein I've tried, and I've tried a lot! The texture, and flavours are outstanding! And incredible price. 10/10
I have tried a few different pea proteins and I find this one (vanilla stevia) to be really smooth, delicious and easy to mix with both water and milks. Definitely one of the better priced on the market also.
I dont eat meat or poultry so its important I have a good protein souce. NZ Protein was recommended to me by a world rated midfle distance runner and I have been using it now for 2 years. Ticks all the boxes for me and I highly recommend it. It arrives the day after I order it, i am enjoying the vanilla flavour just now for my morning smoothie boost.
Great product that mixes with water really well for a pleasant tasting shake. I like the Jelly tip flavour as it is not too intense.
Best pea protein I've ever tried! It's about as close to whey protein as it will ever get. Very smooth texture and the flavour (Dble Choc) is perfect. Not too sweet. I'm finally looking forward to making my shake each day now! Super fast delivery too.
Unflavoured pea protein is the only type I can have at the moment and this does the job. Tastes so much better than stevia-sweetened options.
It was ok! Not the most palatable, but can use it if I absolutely have to.
My absolute favourite flavour is the salted caramel one. Wouldn't want anything else. Great value for price and amazing service!
This is such a delicious protein powder. I am vegetarian and love this plant based alternative. Great flavour just make sure to give it a good stir! Speedy delivery and no additional plastic wrapping!! Will be back for me
Please could you offer bigger bags/products. Buying 1kg increments isn't handy. We used to buy bulk bags, and while I realise it's a bit niche, us larger more frequent buyers appreciate not having loads of small bags flying around. Environmentally speaking, but also having it all everywhere in the cubbord vs one spot. Like a 5kg bucket or 10kg buvkry
So tasty. I'm hooked! Will be purchasing more as having daily 🙂
Pretty good but doesn't mix as nicely as I expected
Very good 👍🏻
great taste great value very quick delivery
yummy!!!! SUPER fast shipping, absolutely stoked
Hello NZPROTEIN. I love your pea protein, especially the raspberry white chocolate flavour (then chocolate, then mixed berry). I have it in my smoothies. The taste is wonderful ( i tried many ways to describe it...subtle, thrilling to my palette, memorable etc, but wonderful says it all to me. Whoever in your company came up with this taste and product is a food genius. Also the texture of the pea protein itself is very smooth and palatable. Well done, and thankyou.
Excellent Flavour!
great taste! love it!
Was recommended this by the Vegans NZ Facebook page & was not let down! I brought the Jelly Tip flavour & it is amazing. Tried many protein powders over the years & this one is by far the best!
Best tasting protein I've found. Amazing shipping, had product the next day.
This protein powder is something I eat every week day. I get the Chocolate flavour. It is not too sweet and I do not get sick of it. It is smooth and I put it in my oats at work everyday.
The best, I mix it with frozen blueberries, spinach, almond milk, egg & kiwi yum 😋 filling
Best tasting pea protein powder I've had and have been ordering religiously for the last few years. No upset tummy at all. Highly recommend.
Delicious flavour and delivered the next day. NZ Protein service is exceptional!
Good protein for a good price
Price very good

Great service arrived in 2 days even tho we are rural delivery.

Flavour nice.

My preference wld be it to be thermogenic rather than.buying separate Fat Burner with tropical flavour that overrides the double choc flavour i like the most of this pea protein
.
Has a good taste
So happy with this protein powder as well as the nz protein team.
Fastest packing and shipping we have ever had. Great taste, salted caramel is the fave - yum!
Thank you for making vegan products so easy and affordable for us to enjoy!
It is fine and dissolves well. It also tastes good.
Great product, easy to order, excellent service.
Bloody awesome, love it
One of the few vegan protein powders that doesn't taste gross. Not gritty and yummy taste, 10/10
First time trying pea protein and overall pretty good. I got gourmet vanilla and it quite nice by itself but would recommend using a bit less than the recommended serving in smoothies as the flavour can take over
Really happy with the taste and blendibility of this product.
Absolute BEST protein powder in NZ! It's just an amazing bonus that it is less than HALF the price of other plant-based protein powders + free shipping! I have recommended it to so many people. I recently ran out and used the last of my "Nuzest Clean Lean Protein" powder instead - and almost threw up! This one is not "gritty" in the least. Mixed Berry is my fave :)
Damn fine for a pea protein. Good flavour. Ie you don't get that funny after taste that reminds you you're having pea protein. And mixes up pretty good.

It's no whey protein but to me it's top of the pea protein class.
Mixed Berry nice taste.
Best pea protien I have found and at a great price
Mixes very easily & tastes great. I always order at least 4 at a time for the best bulk discount. Double chocolate is my favourite flavour. I highly recommend this product.
Great protein powder. I am always using the unflavoured Pea Protein powder and love the texture and taste. It might be bit more expensive than other brands but much better quality. Much lower salt, sugar, fat content than other brands and higher protein %. Great job NZPROTEIN. Would be great if you would have a loyalty program and offer discounts for future orders.
This is a great protein alternative. Mixes easily it's nice and smooth. Does not have a grainy texture. I like the plain flavor but it does take a bit to get used too.
Love it, have it every day without fail!
The delivery was quick. Ordered vanilla stevia, double chocolate and salted caramel. My mum loves the vanilla stevia. The salted caramel only tastes good with water by itself and the double chocolate tastes good with milk. :)
Great product, I mix it into my oats every morning and after workouts. Tastes great.
blended the double choc flavour with milk and it tastes like milo YEAHHHH slurpslurp
the vanilla stevia is actually pretty good I thought it wouldn't taste as good as it has stevia in it.
about to try the salted caramel one WHEEE
Great affordable protein
Best tasting pea protein I've had.
Salted caramel is the bomb but bring back orange choc chip!!!
really nice protein in very good price
Fast delivery, good product. Good taste. Only reason I didn't give a 5 cos i hadn't tried many others to make a comparison.
The best pea protein powder I have ever tried!!
I am a vegetarian and I recommend this source of protein to any vegetarian or vegan regardless of whether they work out or not as important source of daily protein. This product is my go to protein powder and I have been using it for at least three years. Over this time I have managed to hit the sweet spot of losing weight as well as gaining muscle. I mix mine with cream, soy milk, water, frozen berries, maca powder and NZ Protein's super blend, hemp powder, peanut butter, chia seeds and psyllium husks.
Product is exactly as it's described.
Impressed with same day delivery via CourierPost.
Will be a repeat customer.
good value and taste. Great customer service and really fast shipping.
Tastes delicious mixed with soy milk, much less grainy than the more expensive brand I used to buy. Order arrived the day after placing it which was fantastic!
This is my third purchase from NZ protein and will definitely order again.
Excellent product:
good flavour
mixes well
I like that it is in a bag not a big tub
super fast delivery
This product is excellent. Easily assimilated and versatile. I use it in many ways. Highly recommended. The service is second to none as well. Thank you
My son is vegetarian and I wanted to make sure he's getting enough protein, and he loves it. Next time he wants to try berry.
I tried the vanilla/stevia pea protein flavour this time around, and although the texture is a bit thicker than whey and you can taste the sweeter flavour, it still goes down well and great to use in smoothies
Great flavour, mixes well, goes well with berries!
It was fast delivery and an easy process to buy, loving the Pea protein
This product arrived quickly! It seems to mix easily with fruit, nut milk etc. I bought the raw unflavoured version which I am finding difficult to consume without blending with other things to disguise the "raw flavour". My husband has no problem chugging it down with just water. For me, I have to blend it with other things! It's relatively easy to disguise though. I will buy again but may try a "pre-flavoured" version next time. I am very happy with the overall quality of the product.
Quick to pick and check out without the need to sign up, fast delivery.
I love the peanut butter flavoured pea protein powder!
When this flavour is out I don't know what to do because none of the other flavours I really like, at least the ones I've tried, but peanut butter is my staple
Great flavour. Delicious taste. Mixes really with just water or with some fruit. My favourite pea protein!
Trying the pea protein after years of whey and have to say so far it's been good. Different texture and taste but well worth it.
I brought the pea protein powder mixed berry flavour. The postage was so fast couldn't believe it, fantastic! Now I've been bodybuilding and buying supplements for over 30 years, so I have plenty of experience with products. I've tried soo many plant based protein powders that were awful in taste, and so thick that my spoon would stand straight up in it, what a joke! Now this pea protein powder was nice from the first smell. I tasted it with my finger, very nice. Then the mix test, and that blended very well. You have to understand plant based powers will never be thin mixed like milk powers, there will always be a slight thickness but nothing much to worry about. Very impressed with this protein powder and flavour. That's why I keep coming back and buying more. Great Taste, Great Product, Great Service, Great Postage.
Awesome product . Love the price, taste the speed of delivery and the no frills about it

Highly recommend! (Pea isolate)
While I don't love this protein powder and wouldn't rave about it, it's a great value for the price and amount you get. There's a good range of flavours too but personally I find the flavours lacking in taste and strength and the powder is a bit grainy but it does mix okay in a smoothie or with almond milk. It's not hte best taste and texture wise but it's a great deal so I normally stick with this since I cannot afford much else.
Highly recommend this protein powder! I've tried so many and this one is by far my favourite. Once I tried this pea one, I kept coming back and have tried all the flavours - all of which, are insanely nice. The flavours and texture works with anything, not to mention the awesome price point too!
So easy to blend and with mild flavour I can put it in anything. I highly rate NZproteins pea proteins
Love the quick turn around rom order to my mailbox. Usually next or following day.
Wife is dairy and lactose intolerant so the pea protein isolate is the perfect choice for both of us.
being vegetarians ,we use it as protein booster for our diets and to overcome age related muscle aches and pains with great success.
We drink it as a breakfast smoothie combined with various other products. Different recipes for my wife and I. It is absolutely delicious and we love it.
It is a very good tasting protein and a great value.
We will continue to use it for sure.
Excellent taste and mixes well
Big fan of this protein powder overall - great value. The flavours can be quite hit and miss. Chocolate so far has been by far the best - white chocolate and raspberry was difficult to get through.
Great product for its price point! I enjoy having it blended in smoothies - shipping is extremely fast in NZ and I will continue to purchase it
Really awesome product!!!
Great product and delivered next day. Brilliant service.
compared to other pea proteins ive encountered its really good, mixability is good aswell.

i have one scoop (half a serving) with one scoop of hemp protein, frozen mixed fruit, almond milk and some juice for an post workout or late snack smoothie, where never fails to impress me.

taking half a scoop in my opinion doesnt give you that strong after taste that most pea proteins do as much, especially when fruit and juice is involved and lasts longer for those on a budget 😁

Thanks nzprotein
Perfect flavor to have with chilled water
Quick delivery, next day drop off
Mixes great, great flavor that isn't too over the top. Highly recommended.
Mixes well.
Choc is not too sweet which is a bonus
Taste is a bit chalky but got used to it now, better than others I have tasted.
Amazing,, versatile protein. Highly recommend to my friends and clients. Love the Chai Cinnamon flavour
Great taste, easy to mix.
It tastes great all good
Love the salted caramel flavour
Excellent service
really goood
My go-to is usually the Double Chocolate. As with all pea protein powders by "double chocolate" they mean "weak chocolate" lol but I like it anyway. I've tried loads of pea protein brands and the flavours are always subtle/not strong which is fine by me.

I've also tried the Berry flavour and that's just as nice as Double Chocolate. But Salted Caramel is delicious! So yum and tasty.

Jelly Tip and the White Chocolate/Raspberry are pleasant but too sweet for my preferences.
I've tried so many brands and types of plant based protein, and this is by far my absolute favourite - especially the salted caramel flavour!! It blends into a creamy texture so nicely and a little goes a long way :)
Salted caramel was a mistake, brings out the worst features of the Pea Protein. Tried mixing with some chocolate flavoured beef protein and also chocolate whey protein. Where it tastes just as bad, but with side slight chocolaty flavour.

I tried the peanut butter flavour pea protein last time which was actually pretty good but was put off reordering as that flavour had moved to Stivia.

Do not recommend, 1 star
Great source of protein.
Better lean muscle gains without the fat that comes from whey.
Having loved the protein isolate and had it for years, I thought I'd try non-dairy protein powder. Unfortunately nothing can beat the vanilla that I've known and loved; the pea protein vanilla is a very different consistency. It mixes well, much thicker than the dairy version, however it's the flavour I struggle with. Non dairy protein just doesn't taste good (to me) - can't taste the flavouring, hate to think what unflavoured would be like.

Not a fan, however most people wouldn't choose pea protein because of flavour, they'd choose it because of beliefs or allergies. If it tasted half as good as the dairy version that'd be awesome.
Delicious in smoothies and on its own - a sweet kick. Free, fast, no-fuss delivery too! Great product and service.
The best plant based protein i have tried. Thanks team
This guys are just amazing, super fast delivery and high quality plant protein.
Their pea protein are probably the best I've tasted here in NZ, mix well with both plant based milk and water..We got white chocolate and raspberry, peanut butter and double chocolate.
Just tried double chocolate so far and it is delicious.
I don't what has been changed, but this is not good at all.
Second time buying this and love it
Excellent protein powder, I have a tried a number of pea protein powders in the market before finding NZ protein. They are far ahead in terms of flavour, consistency and quality - perfect for those with dairy alergies like I do.
Mixes well. Good taste
Salted caramel pea protein was the only flavour I liked, formula must have changed and doesn't taste good anymore.
Good quality product and amazing taste.
Really great protein! Versatile - I've been using the chocolate for protein shakes pre-workout and the vanilla for overnight oats as my breakfast post-workout!
Mixes well, clean taste. Recommend
Your berry protein powder is normally my fav, but since having a baby I've been trying to reduce my diary so have switched to your berry pea protein. The flavour is okay but as most pea proteins are it is quite chalky tasting. Will stick with it for now but definitely not as nice as the original.
This will always be my favourite protein powder. Great texture, great taste, great value, the perfect all-rounder
Such a good pea protein for such a good price! Mixes really well, doesn't have a "grainy texture" like some pea proteins, and the vanilla flavour is super clean tasting and not overpowering or super artificial tasting.
Best vegan protein I've tasted - Easy to mix and it's not thick to the point of sickness like other pea/vegan proteins I've tried. 100% recommended and will buy again.
This protein powder is great! I have coeliac disease and IBS and I dont have any negative reaction to it. Highly recommend for those with gut issues, theres no gluten or fodmaps in this. Ive had the chocolate, vanilla, jellytip and caramel flavours and they're all better tasting than other brands. Mixes well in 350ml water, not gritty or thick.
Peanut butter is delish and good price also
I am a fan of this protein and have been using it for a long time.
I would rate the salted caramel a 3.5 star rating and the double chocolate a 4.5...great protein for its price
Not Chalky, Legit Double Choc.
Excellent Price.
Cruelty Free
Good texture and seems to be doing the job.
I chose chai cinnamon - I have to say this was way too sweet and strong flavoured for me (and I tend to like a lot of flavour). I've ended up mixing one scoop of this to one scoop of unflavoured to dilute it somewhat.
Will buy again, just a different flavour maybe :)
Fantastic taste, fantastic customer service, super fast delivery. Highly recommend. Tastes delicious in smoothies and in iced drinks!
I love this protein. I use it everyday and being vegetarian it is the perfect addition to my diet. Love the taste and especially love the low sodium. Mixes easily and is fantastic with berries and bananas. I have tried many other pea proteins and this is the one I come back to every time.
Bought chocolate and mixed berries flavour. I definitely prefer double chocolate, taste good and great texture. Mixed berries is more chalky texture.
Getting used to the texture it's a bit grainy but will stick with it as I want a
whey substitute
I got the unflavored one and quite like it. Mixes very easily, makes a smooth drink. I just add some spices to it (try cinnamon, maca and turmeric): yum!
it is Ok, the flavor not my favorite but good enough
I got the Salted Caramel flavour. I really like it compared to the other supermarket brand pea protein which was gritty and sandy after mixing it, and it has a very nice mouthfeel. Flavour blends well with others, I add it to my oats and green smoothie, only with unsweetened almond milk/water because the protein powder is very sweet already. I'll try adding it to some protein chocolate cups or other baked goods next.
Great tasting product
Great tasting and easy to drink
I think it's very good! I didn't find it to have a starchy texture at all, and it dissolves really well.
Bets protein ever!
Great option for a Pea Protein - tastes great, mixes easily & I find that it has the closest texture to Whey protein compared to other pea proteins I have tried! Definitely recommend giving it a go 🖤
It's pretty good. I have been using it for a while now and have got used to the change from Whey. Favourite flavours are Chocolate, Chai Cinnamon, and Jelly Tip
This pea protein is so smooth, compared to other plant-based protein which is very thick.
This is my go-to protein now!
The pea flavour is a aquired taste that i tried to get used too, it didnt happen, so i would mix a banana and sometimes BCAA tangy orange, and it was awesome! I do love that its plant based.
I will definately try it again later on.
Thankyou.
Mixes very well. Not foamy. Works great in shakes and in food. Not too sweet.
So impressed. The best brand of pea protein around - for taste and price. The speedy free delivery takes the cake. Thank you!
Good quality vege protein. Double choc flavour is works well in my morning smoothies. Doesn't seem to have any adverse effects on my gut like some other protein powders have done in the past. Good value too!
Great product and nice taste, I've only tried salted caramel so far. The price is incredible, if I knew about you before I would have saved lots of $$$
Just average. Not something I look forward to by any means but it is affordable and macros are good so that's the main thing. I come back to my protein because it has great customer service, quick/free shipping and great prices. NZPROTEIN REPLY: try the non stevia options next time - stevia doesn't taste the best!
I have tried just about every pea brand in NZ and this is the one I keep coming back to. The sodium is low, the flavours are great (allow a little leeway, as it is for pea protein), and the price is the #1 best. I recommend it to all my clients as I work as a nutritionist. Thanks for the great product.
Excellent product quick delivery excellent service thank you
Great protein as expected. Not as tasty as whey, but easier on the stomach
Awesome and easy to digest, personal favourite for smoothies
Solid Proteins.
Peanut Butter: not sweet, great to be used in smoothies or in recipes (but not as solo drink)
Vanilla - stevia: great base and very versatile & adaptable
Chocolate: disappointing and isn't double choc as name suggests, has a nice mild chocolate taste to good if you don't like anything too sweet
Chai: great flavour
Berry: quite sweet on its own, but good to be mixed with others like vanilla, peanut butter, or choc for flavour mix
Love it. I put it in my daily smoothie.
Love it! I've spent much more on pea protein and it's not even been close to this. Great taste, easy to mix and awesome to bake with.
Delicious! I always thought pea protein powders were yuck... .not this one!
Awesome. Been using it all year, vanilla one has great taste, chuck in a banana, 3-4 scoops and some almond milk, boom. Look forward to it every day.
Good and tasty
Great protein powder for the best price! Not gritty like others. Super fast delivery.
Very fast shipping. Great price - better than any other vegan protein powder I have found. Good taste, although can be a little gritty at times. 10/10 would buy again.
So good - I really like the new vanilla flavour
Love this
Love this protein - it mixes well and tastes great, especially with natural yoghurt
purchased ' gourmet vanilla '

super bland. nothing vanilla about it at all. was barely any different to the unflavoured pea protein i've bought in the past. pretty much disappointed and won't buy again
Have tried the stevia options. Really tasty and great how there aren't many ingredients. Not sure if its just my taste buds but Chai Cinnamon is not that great. Tastes slightly acidic. I would strongly recommend peanut butter (mix it into oats) and gourmet vanilla
This product arrived quickly. I can't say I enjoy the taste of it (I got the gourmet vanilla), it doesn't taste particularly vanilla flavoured. But I've heard the worse it tastes the less additives therefore better for you and I'm going to just accept that information because I want to believe it. I have only tried it with water or oats also and it's not great with either haha. But it does mix in really well so it's easy to kinda chug back with half a cup of water for a quick and dirty ingestion method. It fills the gap well. Overall though this was the most affordable price for the best number of servings that I looked at and I think if I put in the effort to make a smoothie or something it would probably go down a treat! My only sort of request for improvement would be some more sustainable packaging e.g. a compostable paper bag with a cardboard serving spoon! I have not tried any other brand before also so it's quite possible there are better or worse options available, I would just have no idea.
Love the taste of it and of course the pricing... tastes great in smoothies
My favourite pea protein powder! Love that is has minimal ingredients and is a good quality product at an affordable price. Fast efficient service too!
Super fast delivery. Great taste.
Mixes great with ice in a blender,, flavour isnt at max potential. NZPROTEIN REPLY: pea is more difficult to flavour than milk based proteins
This is my favorite pea protein by far and the fastest delivery service I have ever witnessed. Will definitely keep buying from you guys!!
I'm not a huge lover of protein but I don't get enough in my diet, so I have started adding this to breakfast smoothies to fill me up in the morning after the gym.
Nicest pea protein I've had and really cost effective. Salted caramel is my go to.
Love this product, subtle flavour so I won't ever get bored of it. Blends really well!
A-mazing!!!!!!!
I love this protein. Its affordable and delicious.
Nice taste.
I prefer the texture and taste of this over whey protein. Has a grainy texture that i dont mind.
Awesome service!
Have only tried the Mixed Berry so far but would like to say that its some of the best tasting pea protein that I have had - it also mixes quite easily.
Excellent service - hassle free - and great product
Great product and tastes great in our smoothies!
Nice flavour
Easy to mix
Great flavour, low carb protein powder that's dairy-free. 👍
Fast delivery & great product thank you
Good texture, mixes well. Have severe IBS and first time trying pea protein isolate - no adverse side effects so far in the recommended serving size. Flavourful could improve, strange aftertaste which I don't like, but not sure if this is due to the protein source itself or the flavorings used. Will try another.
Fantastic flavour and texture!
Super delicious, however not too sure about using Sucralose
This is pretty much the only protein powder I will buy now. The unflavoured one tastes ok - really the best I think you can expect from any unflavoured protein powder. It mixes well in a smoothie and baking and seems to be a good quality veg based protein with low carbohydrate value.
Spot on :) the double choc in the new blend is a lot tastier imo. Speedy delivery as always! I'm hoping a cookies and cream flavour may be possible in the pea soon.
I love the product and it was delivered super quick the next day from ordering.
This is a great product, that mixes well and has a great taste. I have recommended this product to friends!
Best one yet, great taste, easy to mix and easy on the stomach, totally recommend!
I ordered one a couple of weeks ago and that was way too sweet for some reason (meant to be unflavoured), however, this batch was much better and hopefully will stay this way for future orders!
I'm a big fan of pea protein. Good choices for flavour. Good after a hard workout with recovery.
Pea Protein Isolate (Double Chocolate Flavour) is fantastic, mixes well with milk/water. I have mine with a teaspoon of Cacao powder and a dash of low calorie sauce (Caramel) and it's some serious gourmet sh*t. It doesn't have that "taste the beach" gritty sensation like other pea proteins on the market.

The White Choc and Raspberry flavour isn't b a d; it does, however, have a bizarre aftertaste that occupies that strange territory between unpalatable and pleasant. Best described as bearable.

Overall, good protein powder, hit/miss flavours.
It's a great product! I don't think I'd ever get used to the taste and texture of pea but its far easier on my stomach than whey so I'd pick this any day and the results are amazing
Tastes fine, mix with frozen berries in a smoothie, don't have in your porridge as it's like eating sand
Like the new MATTE BLACK PACKAGE . Powder mix well with water / Plant based milk .
Amazing value for money, has the same ingredients as other proteins that cost around $70 but has a subtle slightly strange after taste however is my new go too protein as I am a student and am on a budget
Love this product! It's always arrives super quickly after ordering, and is good value for money. I recommend it to everyone I know! The double chocolate is an all time fave.
Love the new MATTE black Bags . Looks way better than old one's. Double chocolate flavor taste good n goes well in smoothie ✊
good
Delicious pea protein powder for anyone and it mixes smoothly to drink or pour without lumps.
Very good value, fast delivery
I like it. Good flavour and easy to mix up.
Yummy with milk... but taste gross with water. I love dealing with nz protein. Always very fast delivery. Nice and gentle on the stomach
after taste is bad like dirt - disappointed. NZPROTEIN REPLY: You have transitioned from whey isolate which is milk based. Pea is a plant protein and can take a little bit of getting used to. Pea does not taste as good as milk proteins.
Excellent product and great taste
Actually really decent. I've had other Pea Protein before and they've always tasted disgusting, you always had to blend it with something. However this one is not the best tasting thing you've ever had but perfectly fine to have by itself and tastes like a creamy, slightly underwhelming vanilla milkshake, which is miles better than something that you don't look forward to having. Well done.
Really good product. Taste is not too bad at all. Can't wait to try the other flavors.
Poor tasting product, taste overpowers smoothies 900 mls in size. Mixes well and good value for money but due too the bad taste I won't purchase again. NZPROTEIN REPLY: well you got the unflavoured one and that's the nature of unflavoured pea protein. There are far (far) worse out there!
Literally ordered a 1kg bag of pea protein and a shaker at 8am one morning and it was delivered to me on that same day by 2pm! No one is beating NZ Protein at shipping. The vanilla pea protein is also really good! Goes down a lot better than whey protein and tastes great with soy milk or in a smoothie with fruits. Definitely recommend buying from these guys!
So delicious and I always get a great energy boost and feel fantastic after making a smoothie, or adding it to my cereal every morning. My favourite flavours so far have to be the neutral for my cereal, chocolate and salted caramel for the smoothies. Would highly recommend, plus the are plant based protein, for anyone out there.
Great service! Very impressed with the quick delivery. I am really enjoying the pea protein, I will definitely be ordering more.
Always a great buy.
Price is great, taste is good
Its great to find Stevia sweetened products for us with sensitive tummies.
Would recommend
The best on the market!
Prefer the taste of the trial unflavoured one - this is taking some getting used to
Great product with superfast delivery as always.
It's a good protein but I preferred the previous pea protein mix.
Mixes well, great taste, fast delivery and best price compared to other brands. Big thumbs up from me
love this pea protein, i have been having it for years and its great
Double chocolate is the all time best!! Salted caramel I had to actually block my nose drinking it because it was gross wouldn't recommended But the double chocolate I recommend 1000% the bomb diggity
Good taste mixes well
Smooth, mixes well and easy on the digestive system. Great alternative to whey.
Feel that it is great, and tastes amazing, plus it helps with my recovery after long training days
Goes well with soy milk . Will buy again 😊
Great product. Does what it says it does without the bloat!
I've always tried the whey protein but recently I moved onto pea protein because I get discomfort in my stomach when I consume whey but I still do have it sometimes anyways but both the whey and pea protein tastes amazing! I've tried so many flavours and all of them taste so delicious😍 also great customer service and very fast delivery🚚
Have used this product for a few years now and wouldn't be without it
The salted caramel is super delicious and I can't wait till I finish it and get onto other flavours!!!
A great product. I am looking forward to buying the salted caramel flavour again and maybe even try the unflavoured, to mix it for times when I need it less sweet.
Overall, wonderful product. Will be buying again soon.
Tastes great, mixes well & 25g protein plus a great price. Win - Win all round 🙌🏼
PB Protein = the bomb. Not overly sweet, great mixed with cacao powder for that Peanut Slab feel. Mixes smoothly and doesn't upset the tummy like some powders with other sweeteners do.

Would recommend
Amazing thank you!
Great source of protein, easy to integrate into my diet, but I would strongly suggest not getting one with stevia. I'm opting for unflavored next time.
Amazing products!
I used to buy pea protein powders from overseas suppliers. But after I tried NZ Protein products (Chia Cinnamon and Vanilla Gourmet) I immediately decided to come back gain once I run out of protein powders. They are cheap and the flavours are fantastic! They are easily dissolved in temperature water too.
I like sweet treats and they taste just right for me. For some people the sweeteners perhaps are too much.
Anyways, don't hesitate to buy if you are looking for great products with reasonable prices.
Love the new flavour!! Almost tastes like whey isolate.
It seems fairly bland. You would be better asking me after completing the 1kg bag.
I really enjoy this protein powder. It has a great texture and isnt chalky like other vegan protein powders. I love that there are plenty of flavours to choose from too
Great tasting and easy to mix fully reccomend.
Smooth and tasty
Like the tumeric!
Excellent texture, no bitterness in taste, easy to communicate with and quick delivery. Will try flavour other than double chocolate next time- not intensely chocolatey enough for me.

Avid chocolate fan.
Nice with soy or almond milk which is my go to, not bad with water too.
Blends so nicely & tastes great. On to my third bag.
Bad Flavor. Unpleasant after taste
Great chocolaty flavor although I make it with milk. Easy to drink and I highly recommend as an alternative to whey
Does the job. Flavour of the unflavoured powder not too strong which is good. Needs a lot of liquid - water/milk as it absorbs a lot but it's filling which is what you need.
Love the Pea Protein, have been using for a while noe9. New formula is very thick so requires more liquid.
Really like the new Vanilla flavour, Great with Soy & Almond milk and economic serving size. Delivery really quick too
Love this pea protein, my go to every morning in a smoothie, has a nice mellow flavour, also amazing in the chocolate flavour for those protein mug cakes!
this protein is easy to mix, tastes good and such a healthy price.
Great tasting protein and a nice texture, best pea protein i've tried so far! Salted caramel is my favourite flavour, great for mixing in to chia seed puddings, shakes, smoothies & protein mousse as a healthy dessert! I've started going for Vanilla now as its so versatile and use it in my oats in the morning, it thickens a lot which means more volume which I love about it.
Great product thank you
Great stuff 👍
Great, love the new formula so much!!! Bring out more yummy chocolatey flavors...snickers, choc banana, mint choc ect
It is ok
Delicious flavour.Truely has a "gourmet" taste to it. Efficient supply of Protein per scoop and works well with smoothies.
This is my first introduction to protein powder - having to take it to support my autoimmune system. Great to find something gluten free, vegan and basically pure. My first shake was ok but after that I've really enjoyed it esp with banana and raspberries.
Old school peanut butter - 6/10
New chocolate flavour - 9/10

Very good
tasty protein, easy to drink
Amazing product & very fast delivery
Not a fan of the double choc flavour, tastes like a strawberry mix. Personal tastes - wouldn't buy again.
The new formula for Vanilla was not great. Chalkier and the taste of vanilla felt artificial.
Peanut butter 4/5
Chai Cinnamon 4/5

These taste okay with water - takes a bit to get use to, but tastes better with soy milk.
Peanut butter is my flavour of the month. I enjoy my P protein. I have being using nz protein since January and will continue.
Every so often I'm go off my food and Pea Protein is a handy standby. Lately I've been having the Salted Caramel as a shake with banana and frozen raspberries and wee squeeze of lemon. Delicious. Ironically I think having these helps me regain my appetite!

I was impressed also by how quickly the order arrived. Thank you.
Nice flavour - the pea protein def has that 'theres protien powder in my smoothie' taste.. more so than the whey protien... but its not bad :)
Tastes great when made with full cream milk 😋
I have tried the value whey before and I must say that is much better than pe protein.
This does dries out so quickly no much how much water or milk I add to my porridge. It becomes this dry bland paste that you just can't eat. It is good as a protein shake just with water/milk but wouldn't recommend mixing it with anything else.
I purposefully took time during lockdown to try some different proteins. I purchased one from Happy Way the cost for a 500g bag is around $60 (there are some useful nutrients in there) however the taste is horrific. One from Arboone which is delicious but I didn't feel full.
I then purchased your Double Choc Pea Protein and it is delicious and half the price and it makes me feel full. I am so much happier supporting a NZ company too. I have just purchased your BCAAs and will order a fat burner when I have finished my others. Thank you :) I will definately be a return customer. :D
Awesome! creamy and smooth taste
Great flavour and a smooth texture
normally a big fan of this product. have gotten it in various flavours. I think the white/choc raspberry is my favourite.

I recently got the "new formula" gourmet vanilla, and the texture is quite unpleasant. it's very thick and goopy, and I find myself having to choke it down.

I've had good experiences with the white choc/raspberry and the standard chocolate one. I found the orange choc nib to be quite weird, with the nibs getting stuck in my teeth. I remember getting the old vanilla as a sample a while back and I thought it was all right
Having had at least 2kg of both the old and new flavours in both Chocolate and Peanut Butter now, can definitely say I much prefer the old formula. New formula has too much sodium in it, and most of us don't need extra sodium. But love the old formula in both Choc and PB, cheers NZ Protein!
New formula is better than the original by far, creamier and not grainy. I've tried most of the new formula flavours and like the double chocolate and the lemon, honey and turmeric ones the best, very yummy! Great job NZ Protein. Hope the new formula is here to stay....please!
Peanut butter flavor is next level! Love it
Nice flavour of salted caramel. Next to vanilla my second favourite.
I don't like the new formula, it has a strange taste and after-taste. I don't like sucralose as a product and would rather not consume it.
I love the old formula though!
Very impressed. I can't stand most pea protein due to the gritty, sandy texture. But this is creamy and easy to drink. It does have a tendency to get a bit foamy, but besides that it's leagues better than the old formulation. Please keep stocking this!
Very smooth.
This is great - the new formula is much less gritty and my girlfriend loves the jelly tip and texture - she feels tastes like icecream and is much more willing to use a protein powder now because it isn't as gritty
I bought the new double choc trial formula as they were out of my usual double chocolate. Not quite as nice as the original, as i didn't quite like the aftertaste it had. Still no stomach cramps and feeling rubbish like normal whey does to me which is awesome.
Thick and delicious . NZProtein service is brilliant ordered and delivered within days
This is a review for the vanilla gourmet flavor with the new sweetener sucralose; For some reason the protein powder tastes bitter. This is probably due to the natural flavor of the pea protein coming through. Normally I purchase Hemp protein because it doesn't have the same taste profile.
Love the new formula!!!! So much creamier
Gourmet vanilla is my go to. I've been ordering for a while now and absolutely love it 👌
Love the new jellytip flavour, you guys nailed it!
Yum.
I'm so happy with this pea protein, amazing quality, flavour and price. So good on its own just mixed with water, dissolves easily, or I use it as well to make smoothies, baking and cooking. It's surprising how versatile is compared to other source proteins.
A little gritty
Taste is alright, lovely with some fruits added to it!! Best choice to mix with whatever you want and make pancakes, smoothies, etc
Much nicer than other brands i have tried. Easy to drink!
Yeah bloody nice mate, cheers
Fantastic protein powder for vegetarians or anyone to have, high quality taste as well as mixes easily even in Almond milk. Delicious. Awesome delivery software with notification, we've never had issues with courier parcels and despatch is fast. Very happy to have found NZ Protein for certain.
Tastes Great, Mixes Easy. Perfect For Vegetarians, Vegans, Lactose Intolerant And GERD Sufferers As It Quickly Alkalises The Body No To Mention Great For Your Gut Bacteria And So Your Mental Health.
Lovely smooth and creamy consistency. No "gritty" or floury texture. A really nice formula and flavour that I'll continue to purchase.
Tastes great and mixes well even in water. Also easily digestible
Love it!! Much better than the other one, smoother and tastes better, thumbs up guys!!
I have been using the new formula for the last couple of months. Compared to the previous version the new formula seems to be much thicker and has more of an instant pudding texture and taste (I buy the double chocolate flavour). I have adapted the ratio a bit and now use two flat scoops not heaped and find this to be a good consistency in my smoothies (heaped scoops made the consistency far too thick to drink). There is a definite taste difference with the new formula but I have become used to it quickly and will be buying again.
Awesome! Really good
Great protein and insanely fast delivery!
So gross, doesn't dissolve well at all! Going to really struggle to finish this one. Awesome service from Nz Protein though, got to me really quick! NZPROTEIN REPLY: try adding more water as pea uses more than that whey. And as a rule of thumb, water in the shaker first before powder should do it!
I'm happy with the nutritional value this particular protein offers! Low sodium, low saturated fat, plant based protein that tastes pretty good!
Great product
Great tasting and blends in very easy. Not "grity" at all some some pea proteins can be.
Great product. Mixes really easily, texture is pretty smooth compared with other pea protein powders I have tried.
Jelly tip flavour tastes just like the real thing.
I think I preferred the previous version as it seemed a little smoother.
Texture is great! Not grainy at all! Cinnamon chai flavour a tad too strong but otherwise great product and price :)
How does it compare to whey in shakes? The flavour is just as good, maybe better (I got jelly tip). The texture is worse (a bit thicker and grainier) but still much better than casein and my expectations. It mixes easily too. This is my new regular purchase.
Smoother than the previous recipe. Sucrose is a better flavor even if it is less natural than stevia.
Huge fan of the one protein. I have been shopping with you for almost 3 years and was super skeptic about the new formula but it is amazing!!!! 10/10 for the chocolate flavour. Mixes better than before and tastes better too.
Peanut butter is my favourite as it doesn't contain any articulations flavours and tastes great!
Close second is the new lemon and turmeric. Really interesting flavour and mixes really well for use in baking and by itself. Love the price of these products too
Jaffa is yummy but banana is yummier.
Both taste like flavoured milk and has a nice consistency
The Jellytip is really nice says Mr 7.
Nice on it's own but really yummy with banana or frozen berries
Had my first Double Chocolate Pea Protein smoothie this morning & It was so enjoyable.
All the previous pea proteins I've tried have had an unpleasant after taste, but not this one!
NZ protein will be my go-to from now! Affordable too, which is an added bonus.
Thanks!
Just finished the new PB flavour and received the old PB flavour again I much prefer the old flavour, the new one is too salty and too sweet. I prefer the old chocolate flavour too. But either way the best value pea protein on the market, cheers!
The pea protein salted caramel flavour is the best thing that could have happened to this planet, for real.
5/5 - double chocolate is my favourite
Really enjoy the Double Chocolate in my oates every morning.
Great flavour and texture
Average
Great, reliable product. Salted Caramel flavour is my favourite to date
I think the chocolate flavour is great! Nice taste and mixes easily. I added a banana to mine and it takes like a thick milkshake!
It has a stronger artificial taste than the regular one, but it's sweeter which helps.
Been buying Choc and PB flavours for a couple of years now, love them both, love mixing them. Im indifferent with the new formula, definitely slightly different but not better nor worse. What I don't like is the significant increase in sodium, does it need to be so much higher? I dont think I (or most people) need the extra salt. Cheers.
Delcious pea protein! Smooth and creamy, awesome addition to the morning bullet! The taste of the sweetener is something I'm not used to so have offset with a dash of salt but most people will like it I'm sure....10/10 👌👍
Mixes really nice with almond milk. Quick delivery.
5*
I did lots of research on vegetarian protein powder and decided to buy Pea and Hemp seed protein powder. Both are really good and comes with different health benefits.

I would prefer if both the products (Pea and Hemp seed) can be combined to ONE product.

Learn About The Health Benefits Of Organic Pea & Hemp Protein with Thomas DeLauer
https://www.youtube.com/watch?v=kjUE7GseF-A
Nice flavour, I use Almond Milk to mix and have on oats, quite thick but still ok
Tastes like peas. Not the best flavour compared to other pea proteins.
I have been buying pea protein for a while now. I recently purchased the new peanut butter formula. It is more pleasant to drink in comparison to the original formula. More creamy, less grainy and sweeter. I am happy with the new formula and prefer it to the original. Thanks.
I've had quite a few of the flavours (original and the new trial ones) - see below for review :)

Double Chocolate (original) - 7/10
Didn't have much of a chocolate taste and didnt blend as well as I would have liked

Double Chocolate (trial) - 8/10
Has more of a chocolate taste and blends better

Peanut butter (original) - 10/10
Great peanut butter taste and the perfect sweetness

Peanut butter (trial) - 9/10
The taste is still fantastic but this one is sweetened with Sucralose. I prefer the original one as it's sweetened with Stevia

Salted caramel - 9/10
Great taste and not overly sweet

Chai cinnamon- 9/10
A unique flavour but I tried it and enjoyed it. It has a sweet cinnamon taste

Unflavoured (original) - 5/10
If you're not used to unflavoured (and I wasn't), this won't taste good. Even when mixed with fruit in a smoothie, the bad taste is still apparent. It's better in a fruit smoothie with a sweetener

Orange choc nib - 10/10
I loved this flavour because it had a good chocolate taste (better than Double Chocolate) and had cacao nibs which added a nice crunch to the shake. Not much orange flavour (which was good for me). I think they don't stock it anymore but it was delicious

Maple syrup pancake - 4/10
It tastes just like maple syrup. I enjoy protein pancakes with sugar-free maple syrup so I thought I'd like this. But it's far too sweet and isn't something that's suitable to have everyday. I think they also stopped stocking this

Suggestions to NZ Protein - Strawberry flavour if possible? Maybe trial it out in sample sachets?
A good consistency and flavour pea protein. The peanut butter flavour nicely disguises the veges i mix in with it. I see this is a new trial mix, I can't say how it compares unless I had them side by side.
This is an amazing product - great flavour, super fast delivery, and friendly customer service. The vanilla flavour is my favourite!
Lovely flavour- our favourite infact! Goes great in smoothies or mixed in with coconut yoghurt, yumm!
Nice alternative to whey
We liked the taste but would prefer the natural stevia sugar replacement
The new lemon, honey and turmeric one is yucky.
The old formula double chocolate is hands down my favourite pea protein currently on the market. Will be sad to see this go
Peanut butter pea protein is tasteless, although double choc and caramel are the best ones
I'm not sure whether I like the peanut butter new trial formula? Unfortunately I can't taste the peanut butter taste very well...
Chai cinnamon is so delicious!
Prompt efficient delivery of excellent, modestly priced, new Pea Protein Product. The original was good, but this is better.
Great tasting and filling!!
after trying various other vegetable based protein shakes, I finally found one that I love.
I absolutely love this protein powder. Salted caramel pea protein, banana and ice pakes an awesome iced salted caramel drink.
Love your pea protein! Please retain the old formula with Stevia - I don't do Sucralose! Thanks! :)
Fast delivery and great product! Pea protein smoothies make breakfast so quick and easy in the morning. Chai is great with a bit of coffee added to make a dirty chai! Vanilla also really versatile and easy to add a bit of cocoa powder to it for chocolate. Really liked the Maple Syrup Pancake - hopefully it will come back! It's also great to add vanilla or maple protein powder to porridge for extra protein for multi-day tramps in the hills. Thanks NZProtein!
It's amazing, smooth and delicious!
Please make some more products with it! This is the only protein I buy! None of the other brands are anywhere near as good.
At first, I have never had pea protein and this is my first time having pea protein.

I usually have whey isolate and tried several popular brands. The pea protein is totally different from the whey isolate. It is very thick compare to normal whey isolate and not very as smooth as milk(as described).

Secondly, it is about the sweet taste is quite different (probably it use a new sweeten). I cannot say it wired taste but it is not a taste we usually have.

Thirdly, regards the chocolate flavour, I wish it can be more stronger to cover the wired taste of the sweeten. It is not enough.

Lastly, it seems easy to stomach
Sits great in my stomach .
Taste is yum.
Since changing to a more vegetable based diet feel much better all that meat no good for me personally. two scoops a day to help meet total protein level for the day is working well.
Overall a great product and have been using it for about a year now and would recommend it to anyone.
Pea protein is great in my opinion, easy to drink and easy on the stomach. I use mine as a recovery drink and feel it works really well.
NZ protein provide a good range of flavours and their delivery is super fast and hassle free, I really rate them and this product.
Like the pea protein. Preferred the old mix and texture that came when blended in a shake. New mix is more sludgy once blended for me personally. Will still purchase but if had the choice will be getting the previous. Everything else is good for service.
Sorry - I didnt like the taste or the texture, it is also really thick.
I really liked the chocolate flavour, mixes well
Great website. Easy to surf thru it. My package came the same day. TOO Fast. Love my Pea Protein
I was so excited for peanut butter to be back in stock with it being one of the less sweet options, so it was disappointing that it didn't taste like peanut butter and was actually unpleasant to consume. Please bring the old recipe back.
I found the New Vanilla very pleasant to take. It mixed well, was more smooth, a nice refreshing flavor.
Far better than the older product.
How ever I will not be buying anymore as I discovered the product contains Sucralose as the sweetener,
This is not good for my body. Also the Purine content must be very high as I have had an attack of Gout (first one in over 3 years). NZPROTEIN REPLY: thanks for the feedback. We will offer a Stevia option in future and the previous pea
Not bad. I usually use it to make my protein cookie every morning with a coffee. A scoop of pea protein Powder 1 teaspoon of peanut butter and dark chocolate chips. Mix together with a bit of hot water microwave and it taste like chocolate pudding. The texture works well with this protein. Been doing this for the past 3 years. Thanks Nz protein.
Tastes great, small amount of ingredients, no fillers/preservatives
Have tried a fair few flavors and they were all good. Just bought the new chocolate formula and will not buy the new one again. Super strong aftertaste.
Side Note: Will the lime flavour ever come back again? It was Delicious.
After constantly switching between different proteins and brands after becoming dairy-free, I have finally found the perfect protein powder. If you've had pea protein before you'll know it sucks compared to whey in taste, texture and after taste. However, the Chai Cinnamon flavour with the new formula is FREAKING AMAZING. By far the best Pea Protein I have ever had. It goes great with just water and is amazing with coffee. If you're struggling to choose a flavour and like Chat latte definitely go for this one.
I really like the new blend. Chocolate flavour is much better. Yet to try the others
New blend double chocolate flavour much better - more of a distinct chocolate taste, darker colour and a finer texture.
Looking forward to trying the other flavours.
Super fine protein powder, although doesn't really taste like vanilla but more like powdered lentils/peas. Not delicious but not super unpleasant either. It can easily be masked with a banana or something else. Overall definitely worth the price! Will buy again.
Had a scoop of the old formula on hand so did a side by side comparison.
The texture is a lot better, while it take more effort to mix it, it is much smoother than the other (that was probably my biggest complaint about the old formula).
As for the flavour, I buy unflavoured so can comment on the underlying flavour well. It definitely has a different, slightly stronger flavour. It's hard to describe, but it'd say it's a bit more vegetabley than the old one. I prefer the older flavour.
Colour wise it is a lot more yellow, but I don't really care about that side of things.
Overall I'm happy with the new formula since the texture is improved, and any change in flavour will probably be masked by what I add to the smoothie anyway.
Good taste and texture, love it in my morning oats with blueberries.
I have been waiting for the Peanut Butter flavour to come back into stock for months!! I have only tried the new pea protein once since I got it finally last week but so far the flavour is not as good as the original, I am a little bit disappointed but I'll give it another go to see if it grows on me.
Absolutely delicious and mixes really well. Keeps me going too!
Love this product
Great products and very easy on the stomach!!!!
Great price fast delivery
Its great i like the flavours i usually get salted caramel and double chocolate. I like that it doesnt make you feel bloated like whey does and you cant taste that distinctive protein after taste that normal whey proteins can create.
My go to protein powder, taste and texture is much better than other pea proteins I have tried in the past
Top flavor, best blended with lots of ice!! Perfect summer drink!
I love, love this product - tastes great, mixes easily, price is excellent, low in sodium - without exception the pea proteins I have used previously have been too high in sodium - I have tried just about all of them. I even make protein smoothies for my Mum who is 88 and she loves them and has to keep sodium intake low - Thanks NZ Protein for great products!!
I really hoped to love this product, with all the good reviews too - unfortunately I find this has the distinct pea after taste that I find very distracting and unenjoyable. I do appreciate this IS a pea protein however have not come across this in other pea products from other brands. Sadly would not buy again.
Delicious and good texture
Great protein, great price, very low in sodium and saturated fat!!! Good choice if you?re try to keep cholesterol under control and body fat. Kia Ora
I love this pea protein, the whey protein upset my stomach but the pea protein is awesome, great taste as well.
Love the caramel flavour but not the saltiness. Please bring out a normal caramel flavour and you?ll have me hooked.
Best flavor by far!!!
Superb as always, my go to pea protein! Mixes so well and always tastes so good!
Flavors nice, doesnt mix the best in a shaker but fine in the blender. I would still buy it again because of the price and flavor. NZPROTEIN REPLY: water first, then powder. And don't use a mixing ball/agitator.
The vanilla was quite nice, but the salted caramel was too salty for my taste in a shake, but I'm using it in baking where its fine.
Only protein I buy. Maple pancake flavour is SO good!
The salted caramel is amazing!! Great price and surprised how quickly it arrived to the South island. Will be ordering again!
Feels lighter on the stomach than traditional whey protein, especially for dudes with A1 protein intolerance like myself.
Taste isn't as good as whey though not a deal breaker.
fast delivery to the south Island good price great product.
Great recovery results when I mix it with the whey isolate
Excellent. I'd highly recommend the orange chocolate, salted caramel and the white chocolate raspberry. I mix it with Blue Diamond chocolate-flavoured almond milk. Best tasting pea protein I've ever had, and no artificial sweeteners either.
I find the protein to be great. I love the fact it is not too sweet. I use the double choc everyday in my porridge.
The order arrived quickly.
Great value for money.
Good flavour
Definitely the best plant based protein I've tried, would highly recommend
Salted Caramel - Best tasting pea protein in the market
Great protein.
my fave protein the orange and choc nib is to die for. MAkes smoothy nice and thick plus it also tastes good on its own with water after workout.
Always love this pea protein! It?s super affordable and it?s yum!
As a vegetarian i need 58grams of protein eavh day and i would never achieve this without for fabulous and delicious product and would not feel ss great as I do
Thank you!
Love the product!
As a vegetarian, and in my 60s I need to get 58 grams of protein per day, without my yummy protein drink this is very difficult, so truly I can say, its a life saver.
Best flavor!!! 10/10
Mixes easy. Great taste.
Good quality, good price
Tastes fine, Super quick delivery
Great
First time trying the maple syrup pancake flavor, still prefer the chai cinnamon and salted caramel over this one.
Great value. fast delivery
Good, easy, a bit too much Stevia taste. Less sweet would be good, but I might just get the plain one next time. Mixes easily.

As we are trying to use less plastic, it might be worth offering a paper or compostable bag option that can be used with a re-fillable tin.
Veganism is growing fast among the 16 to 26yr old generation. My daughter is and many of her friends are vegan. As it's an environmentally motivated thing, plastic free packaging would be a strong selling point with the pea protein. NZPROTEIN REPLY: paper doesn't provide an oxygen barrier. The packs are foil based.
The worst tasting protein I?ve tried. I definitely won?t buy it again. NZPROTEIN REPLY: pea protein is different to the milk based proteins you may be used to, and can be acquired. We recommend the salted caramel flavour.
Love the chai flavour
Great flavor,
Tastes good, cheap and fast delivery. great service
Goods received 2nd day after ordering. Delicous taste. Hoping me it will help with my recent chrohns diagnosis, previously I was using whey protein.
Very yummy! Would definitely recommend
Taste is good and yes it is a bit thicker than whey but all in all a good product.
As a shake it can be a little grainy but it does mix easy. The gourmet vanilla flavour is OK, however prefer the whey vanilla flavour - but this is a good alternative to whey based protein powders.
Excellent product and fast delivery.
Maple Syrup flavour: best I've tried so far! Big fan of pea protein, I usually get either the Salted Caramel or the White Choc Raspberry. I think it's an acquired taste and might not be for everyone. I personally love it, it's light on my tummy and doesn't make me bloated (unfortunately whey does). Very pleased!
Great taste. Fantastic value. Thanks.
Average to bad taste, Mixes badly, Dosent bloat stomach which is good. Makes you feel satiated.
Good product at a reasonable price, and very prompt service.
Love the product! And always a speedy delivery, even when I was living in Australia
I have loved all other NZ protein products I have purchased but unfortunately I really did not vanilla pea protein- taste or texture. Much prefer there whey products.
Love it
Great taste and great value!
Delicious, mixes well, good nutritional profile, better than whey in my opinion
Amazing, I?m so obsessed with this protein. The best tasting out of all the pea proteins on the market. Mixes with oats so perfect and thick consistency
NZ Protein has amazing customer service & speedy deliver.
However this product wasn't for me (luckily only got samples)
I didnt enjoy the taste or thickness of the product at all, however I can tell that this product is a great alternative to Whey or for anyone on a plant based diet. Would just take a bit to get used to.
Salted Caramel would be the best flavour out of the bunch :)
great
Great tasting a reasonabley easy mixing in a shaker.
Hands down my favourite pea protein powder I?ve ever tried. Mixes well and the flavour tastes pretty good. Chocolate or the Maple syrup pancake are my go to flavours.
great service, very prompt delivery
I've been using this protein for a few years and its really good on my gutt - no digestion or irritability issues. Good range of flavors too. Raspberry and white chocolate is my favorite
Best pea protein around.
Super awesome pea protein! All great flavours and really fast delivery. My favourite product!
Great powder, good taste, can be used for anything. Awesome service too.
Fast delivery. Great tasting powder.
Great product. Value for money
Sadly the taste is way off and couldn?t finish a single serving. Back to whey protein it is
Awesome Dairy free alternative!
The price is great, consistency good, have only ever ordered the salted caramel flavour, but goes great with banana for a good dose of morning protein.
Fast delivery++
Great product, great taste.
My favourite pea protein by far, makes any smoothie nice and creamy. Gourmet Vanilla is delicious!
Great product and service - my order didn't arrive due to an issue with the courier pst service, and the NZProtein team sorted a replacement really quickly.

Thanks :)
Very happy with this product. Repeat buyer.
Best value vegan protein around. The taste isn?t too sweet and has awesome macros
Value for money
good taste
dissolves easy
Excellent product and great taste. I mix it as a smoothie with almond milk, half an avacado and a banana - delicious!!
Great and efficient service. Love the product as well!
Tastes great, easy mix. Delivery was really quick.
I wish I didn't have to write such a review. Bought a 1kg of the pea isolate plus some samples.... wish I'd just bought samples to begin with, as this is quite possibly one of the worst proteins I've tasted. Probably not the worst, but I definitely won't be buying again. Very strange bitter taste that comes through, and NZ Protein doesn't offer returns.. hopefully banana will cover up that god awful taste.
Love it. Fantastic flavour (I am buying gourmet vanilla), easy to mix with anything, makes creamy smoothie and super easy to digest. I am plant based and hardly ever eat meat so it?s an important part of my diet and makes sure I consume enough protein per day.
Tastes great!
Very reasonable price, fast delivery
The Protein powder is always consistent and tastes great.
Mixes well, great taste profile (best of all the many plant based protein powders I?ve tried) and provides great recovery post hard training sessions.
Salted caramel oh my god Great product easy mix
I?ve tried a lot of plant based protein powders and yet I keep coming back to this one. The chocolate is my favourite flavour by far. It mixes pretty well for being a plant based protein and tastes delicious. Would love to see a coffee flavoured pea protein come through some day.
I like pea protein just not a fan of the chai flavour, too sweet
Well, it does what it is supposed to do which is provide protein for muscle growth with no inflammatory markers. I noticed that I started fat burning straight away (within 1 hour aswell). It is best, because of its consistency, made into an iced Mochachino. (ie water, ice, choc pea protein and espresso coffee). Pea protein is also cost effective (ie make 1 x 31 gram drink at 250 ml split into 2 drinks for the day.) Important for burning fats to destroy genetic muscle groups that are not specifically your genetic muscle groups ie muscle groups that are not specifically your muscle groups - too many asian gene pools in the population. Overall, this product tastes pretty awful but is worth it because it does what it is supposed to do. 5 stars.
Best vegan protein I came across so far! Super delicious especially when mixed with cacao and almond butter in a smoothie!
By far the best alt to whey,
An excellent pea protein brand and normally I really like the flavours. However I will not be reordering White Chocolate and Raspberry as it is too sweet and artificial for me.
Really good product. Vanilla is my fav flavour, versatile and can add cocoa or fruit depending on what you feel like
Amazing! Finally found one that tastes good
Cost effective, tastes good.
Fast delivery. Good costs. Mixes well with baking
The flavour wasn?t that good and it was a bit gritty.
High quality products and fast delivery are the standards of this company. One serving of this reasonably priced pea protein isolate is part of my everyday breakfast (in an oat bowl with fruits and nuts. Yummy!) I prefer peanut butter flavour for breakfast; chocolate, vanilla or caramel in deserts... A simple chocolate mousse I enjoy as a treat: 1 banana, 1 serving of flavored nzprotein pea isolate, 1 table spoon of cocoa, half a cup of almond milk (add starch or flour of choice if looks too watery). I cool it in fridge for an hour or two, and top with frozen berries while eating. Delicious and low calories :)
Love this protein powder. So cheap compared to others out there and delivery is SUPER FAST. Not a huge fan of the Double Choc flavour in the pea protein range, sort of gritty and weird. Salted Caramel is THE BOMB and shout out to Peanut Butter and Vanilla too. Love it, thanks NZ Protein.
Great packaging. Glad to see it's not in a huge hard plastic container. Great product. Will definitely buy again. Also amazing service- free delivery and arrived the next day!
I would recommend the unflavoured pea protein for putting in recipes like smoothies or oats to make the protein content higher. Great price for a 1 kg and fast delivery. Would recommend NZ Protein
Good value
Seems to be the best brand for my stomach, some others I have had reaction to.
This time around ordered the chai cinnamon flavour by mistake. Definitely not bad, but imo the best flavour is white choc raspberry, followed by double chocolate.
Love the Salted caramel and Chai Cinnamon flavor.
Average. Wouldn?t recommend or buy again
I decided to try this as an alternative because whey bloats me. This is the first non-whey protein I have tasted and I am very impressed. The taste is excellent, not too sweet and is not heavily flavoured. It also blends very well as it is a finely-processed powder. I will now purchase this instead of whey.
Pretty good. As always, super quick delivery. The powder mixes well, tastes nice and is everything you need it to be. My only complaint is that I think it's a little too sweet. Otherwise this powder is superb. A great substitute for whey powders.
Great stuff, and excellent service
Not too keen on the flavour (this one was unflavoured).
This is the best non-dairy protein powder (I?ve tried them all!). Huge protein per serve, smooth texture and blends quickly. Flavour works well with other ingredients, doesn?t overpower a smoothie and tastes good on its own. Have in the past for gaining muscle & recently to support long distance running. Highly recommend.
Have been using pea protein for years, Love this brand and the ease of ordering.
first time trying plant based protein, double chocolate was all good
The peanut butter pea protein has been my go to for the past few months - I am obsessed! It?s not too sweet or overpowering which is perfect for me. I recommend this protein to everyone. The shipping is insanely fast too. Thanks heaps NZ protein. I?ll be a life long customer for sure
Very nice great taste
Great products and love the hemp protein mixed in with the pea protein for a shake. Super fast delivery everytime and seamless transaction etc

My only concern was all the bags the protein comes in and is it recyclable
Easy to mix, easy to drink and easy on the stomach, totally recommend...oh and good price!
Always great products, love this!
Quality, modestly priced Pea Protein Isolate, always arrives promptly. I did try the Hemp Seed Protein Isolate due to it's superior quality, but not as smooth as Pea Protein.
Love pea protein to give my morning smoothie the protein I need
Love pea protein, the texture did take a bit getting use to but the flavor is amazing just finished the salted caramel which was absolutely delicious and just ordered the peanut butter flavor. Best protein powder I have ever bought.
I got the Peanut Butter flavoured for a change and its pretty good. I get all my protein powders from NZ Protein, wouldn't shop anywhere else. They offer good value for money and quick delivery, not to mention very good customer service when I've needed it.
Great taste, super fast delivery, amazing value!
love the gourmet vanilla smells delish! also taste good in smoothie bows and on its own. I always loved the salted caramel but this is just as good.
Great vegan product, great price and lots of flavour selections.
Mixes easily. Not gritty, nice mild flavour compared to other pea proteins I've tried (more expensive).
Nice as a shake at the gym, just a quick shake up and no lumps EVER if used with a shaker ball (put water in first) and nice with my gluten free rice flakes (porridge) and soaked chia seeds.
Approved by my nutritionist to use in my nutrition plan.
The gourmet vanilla flavour is better than ever - 5/5 :) happy customer
Such good value for money, and it tastes fine! I don?t know why you?d waste all your money on other expensive protein powders when you can buy one just as good for less than half this price here!
Love the salted caramel flavor. Great value for money and always fast shipping. Only wish it came in a bigger size!
Good alternative to animal based protein.
Good product for a great price. Highly recommend
Pretty good for the money!!
The taste is great and not too sweet. Dissolves easily and is great value for money.
Excellent product, great quality and taste.
Thank you for always delivering promptly. 100 percent reliable service. I love your products and will continue to purchase them as I am very happy with the professional service you provide.
A vegan getting into working out. Perfect for getting intake and gains
Good taste, mixes well. It does has a distinct taste compared to dairy based proteins. Not a bad thing, just different and you get used to it. Much like any protein mixes and bars.
The vanilla is the best flavour in my opinion, mixes super well and is my go to non-whey protein.
The vanilla tastes a bit too close to whey protein for my liking compared to other pea proteins. The chocolate flavor is great though!
Great taste and easy to blend
I couldnt really taste the flavors.
Great product for the price.
Regular whey protein never agreed with my stomach but I continued to have it as it was convenient and delicious. I finally decided to switch to a plant protein and pea protein seemed better to me than other types. NZ Protein was priced well and had great macros similar to regular whey protein powders so I tried it and I enjoyed it! I got Double Choc and Peanut Butter. The texture was a little gritty and thicker than whey protein but you get used to it quickly. They're sweet but not too sweet which is good. Most importantly, the protein doesn't upset my stomach! Overall, it's a great protein powder which I'd recommend to someone who can't stomach regular whey protein.
The vanilla flavour is delicious in smoothies and these guys have an incredibly fast and reliable shipping process. Highly recommend :-)
Best protein in NZ. Double chocolate is the one
Placed order late Friday night was here Tuesday morning and I live in Blenheim. Protein tastes great. Great service
Really liked the price. Fast shipping. Wasn't a huge fan of the raspberry white chocolate powder. The vanilla and slated caramel flavours are white good.
Great Tasting, blends up smooth and not all chalky. Id give a 5 if the packaging was recyclable.
Suuuch good value! Super tasty and smooth.. love mixing it in with my oats at breakfast! Will defintely be a re purhase :)
Easily digesting plant protein ..best one I've tried
Love it, fast delivery!
Very reliable product and great quality
Fastest delivery
Goes realy good with my diet plan
Great flavour, can be a bit grainy but I knew that pea protein was like that in general, prior to purchasing.
Good protein content
It?s amazing!
I have used the unflavored, salted caramel, white chocolate raspberry and peanut butter types; and my favorite is salted caramel so far. The plain one has a strong taste by itself; yet it mixes well with other stuff in breakfast bowls or in baking, and becomes more neutral.
I ordered in two separate batches and both my orders arrived the following day. I love having a reasonably priced plant based protein powder option in NZ. The quality is the same as other highly priced ones in the market.
I bought the raspberry and white chocolate flavour. It is so delicious, doesn't have a strong raspberry flavour but tastes exactly like the flavour of a raspberry and white choc muffin in my opinion. Great in porridge and smoothies. Shipping is super fast and this is the best value for money whilst still being great tasting protein that you will find! You won't regret buying some, next time I will definitely get two flavours.
purchased the double choc pea protein and wish I liked the taste but it is undrinkable, texture and taste. Love other stuff from nzprotien, but this was for me was a disgusting flavour.
NZPROTEIN COMMENT: due to the nature of pea protein we recommend trying the salted caramel and some of the other flavours as pea can have an acquired taste.
Hey team at NZProtein, thank you for bringing such affordable and yum plant based protein to the market! I have been using your pea protein for the last 3-ish years pretty much every day and love how well it mixes with a cup of oats and handful of blueberries for a quick morning breakkie, and do not miss the extraordinary cost of other plant based protein brands! My friends and family are pretty much all sold on your product, and are happy to be supporting an innovative NZ brand (love the mousse/granola!). Hope to be buying off you for many years to come! Cheers, Barney.
Possibly the best value protein powder on the NZ market. Blends well, it isn't chalky, taste great.
I highly recommend the peanut butter, and white chocolate raspberry flavour, these are my favourites! Personally I find the cinnamon chai flavour way too strong for my liking, and I found the lime flavour quite bland. Can't wait to see what other flavours you release in the future!!
I have been taking pea protein for a couple of months now and have found it to be a fantastic alternative to whey, I had to stop taking whey as it was making me bloated and gassy.

I only wishNZProtein had a banana flavour for the pea protein, fingers crossed it gets added in the future.
I got the gourmet vanilla & I love it! cant even tell its a pea protein! I did try the whey protein as well and found the texture of this brand a lot more powdery than im used to but it didnt take long to start enjoying it and now i will never go back! the recovery is amazing and the price is an added bonus. I do wish I found them sooner
I always order unflavoured whey isolate and have been pretty happy with it. This time, I decided to try unflavoured pea isolate. OMG, it tastes so gross :(( no matter how much fruit, almond milk, coconut water, ALS and even honey I add to the smoothie, the powder taste is still very strong and unpleasant.
NZPROTEIN UPDATE: Due to the nature of pea protein we recommend a flavoured version, and sample packs are available to try.
I have been buying this product weekly for about a year now, I wish I had discovered it sooner. Consistent product that is substantially cheaper than its competitors and just as good, if not better. Delivery times are great too, I order at 7am before work, and it is usually delivered by 4pm that same day, or the next morning at the latest. Recommend the Double Chocolate flavour, goes great with smoothies and is easy to down after a workout.
First off I was so impressed with delivery. I don't think I have ever received a parcel so fast! Ordered late afternoon and I had it the next day.
I was told by my nutritionist to switch from whey to pea protein so I ordered the vanilla and salted caramel.
I couldn't do the salted caramel at first as i wasn't used to the pea protein, so if you're transitioning I definitely recommend the vanilla flavour first. Now that I've been having this protein for a month, I absolutely love both flavors in my morning and post workout smoothies!
Just wanted to say how impressed I am with the turn around time from order to delivery. I have ordered 3 times now (late afternoon) and have received the item the next day - including an item received on Saturday. Thank you for the excellent service.
I've tried all the flavours, and double chocolate is definitely the best, in my opinion.

This pea protein has worked out really well for me. I usually don't have time to eat right after a workout, so it's helpful to have this so I don't lose my gainz.
Chai Cinnamon is a great flavour - best pea protein I've had.
I'm in love with the new Peanut Butter Pea Isolate it tastes as you'd want and expect like peanuts and it's satisfying cuts cravings instantly. This product is 5 Star
The Salted Caramel flavour is the bomb! So DELICIOUS and moreish. Have to agree with others about the Vanilla being a little grainy - popping some strawberries in really remedies that though. Awesome and quick delivery, great prices. Will be buying again!
Great product but piss poor that you are out of stock, consistency is the key for training and having the right protein is the vital, will have to look else where for a backup supply.
NZProtein's reply: Sorry but all the latest pea we got in for the choc and caramel from the importer was faulty and to make it worse there is none left in the country. We are flying an emergency batch in, due within the week. It's the fault of our suppliers, not us.

Yes we could have used an alternate supply but none are as pleasant tasting. Fortunately there are still some flavours still available in stock.
Such good value for money, so much cheaper than other pea proteins I've tried. Double choc is not as chocolatey as I would like so I always add a bit of cocoa powder. I got a sample of salted caramel and it is soooo good, a lot smoother than double choc. Highly recommend! I will be buying salted caramel next time.
Find these protein powders by far the best vegan ones ! The new flavours cinnamon and salted caramel are so so nice , I actually look forward to my protein shake whereas I have previously dreaded having to take it ! Would recommend mixing it in with yoghurt or icecream as it?s a reatbway to add flavour and taste to a flavourless aka vanilla flavoured product !! Really love your delivery times and your excellent customer service , I had a problem with delivery and they were so happy to accomodate and help me to get my protein ASAP
Powdery finish takes some getting used to after using whey but it's all good! Found the vanilla a bit too sweet even in a smoothie so am trying the natural unflavoured this time.

I always recommend NZ protein for anything as they are cost effective, fast and local. Love your work guys x
Super fast service (received overnight), no fillers or crap ingredients (only 4 ingredients, all of which I recognise and understand), the Double Chocolate tastes as good or better than all the other vegan chocolate protein powders I've tried (and I've tried lots), super good value ($1 per serving, compared with up to $3 per serving for other brands), and support a NZ made product. What's not to like about this?? Great product NZ Protein, I will be buying this again, thanks!!
I never write reviews, but wanted to let people know how great NZprotein really is. The shipping times are unbeatable, by far the quickest - most onto it supplement company I have dealt with in NZ.

Have tried all the flavours now, Salted Caramel is by far the best.

Hope to see more flavours in the pea isolate in the future!
Salted Caramel is delicious and doesn't upset my tummy :)
Really happy with this product! I ordered Salted Caramel and Vanilla. Both are delicious. Vanilla is perfect for adding to fruit and veg smoothies, whereas Salted Caramel is great on it's own. Will definitely buy both again. The ingredients are good, and the price is right! Thanks NZProtein!
I was reluctant to believe that a pea protein could taste good, given my previous gag-worthy experiences, but this product is AMAZING. My cousin recommended it and I reckon I owe him a training-friendly beer! Salted caramel is so yummy; I can?t wait to try the other flavours too. Totally impressed with the product and the super quick delivery. Awesome!
Great product! Easy on stomach and Salted Caramel tastes good (as compared to Choc & Vanilla). Great alternative if you do not want to feel bloated.
The best pea protein money can buy. Great flavours and fantastic texture. The new Salted Caramel is my favourite for sure!
Great price, great flavor. Has a very slight chalky texture/taste but otherwise besides that its fine. I prefer it over whey protein and I enjoy all three flavors (vanilla, chocolate and salted caramel).
For a pea protein it really mixes well with water and tastes good. Every other pea protein I have had clumps and tastes like chalk. Highly recommend, especially the salted caramel - yummy!!!
The new salted caramel flavour is delicious!! Good stuff.
I found the double chocolate almost the same in flavour is the vanilla. Still good but could definitely use more cocoa. I added some myself.
Considered a cookies and cream flavour? Or peanut butter?
Pea protein has an "earthy" taste and the chocolate flavour isn't great (as people have said the vanilla is better), but I'm still giving this a 5-STAR rating because A: It's vegan friendly! B: It's great value for money. C: I don't get bloat from it. D: They use Stevia instead of nasty artificial sweeteners. E: Buying this means you're not supporting the dairy industry which personally means a lot to me.

Also if you make smoothies like I do, which involves a whole lot of other things like bananas, blueberries, leafy greens, crushed chia seeds (etc) then you can barely taste the chocolate flavour anyway. But next time I order I'm going to try unflavoured as I don't think I need flavouring anyway...
I have seen decent results from this product although I feel deceived by the reviews about how good the flavour is. I bought the chocolate flavour and it is the most disgusting thing I have ever tasted.
***COMMENT FROM NZPROTEIN: Sorry to hear that you didn't like the chocolate flavour. Pea protein can take a little bit to get used to, especially if you've been having dairy proteins before. We suggest trying the vanilla or the salted caramel as we feel that these work well with the pea isolate***
My order was delivered this morning. Awesome service. The caramel flavour is SO good. Thanks so much !
I've been buying this product for just over a year now. It's a great dairy alternative and definitely very affordable with super fast delivery. I usually buy 1kg of Vanilla which is delicious. This week I ordered a sample of the salted caramel and OMG it is to die for. Now I'm patiently waiting for the 1kg bags of it to be in stock...Thanks NZProtein :)
Great service, super fast delivery. Only got samples of different flavours, but will definitely buy more! The chocolate one is my favorite so far. Keep it up team!
After switching from a very similar, popular, & significantly pricier product, I've been using this pea protein (both vanilla & choc) for over a year now & I love it - tastes great, versatile, & fantastic value! Plus, the service/delivery is second to none. Please consider adding a strawberry version to the lineup :)
Excellent product , I have the chocolate flavour and it tastes good! A problem I've found before is powder not tasting good but this one I loved ! Delivery time was so quick ! 20 mins after ordering I got an email to say it was ready to be dispatched ! Very happy with the service and product and very good price too !
Awesome protein. I've had both the vanilla and chocolate and to be honest I think vanilla definitely has more flavour. A couple of things I've found really hard with pea protein is; a) finding one that doesn't leave a texture in your mouth like you've eaten a heap of dried peas/flour & b) finding one that isn't an absolute overkill on the stevia. NZ pea protein doesn't have either faults that I've found in every single other pea protein. If anything the chocolate only lacks a bit of flavour. Mixes easily and great in smoothies. For the price it is I would expect much less but this stuff is value for money. Don't hesistate to try it!
Very happy with the customer service! I ordered the Double Chocolate flavour by accident, so I sent a quick email asking for the Gourmet Vanilla option instead, and it was taken care of without any hassles. Reading some of the other reviews, the taste seems to be a bit subjective, but I will say that after using a non flavoured rice protein, from another brand for the past few months, (tasted revolting!) switching to this was like a dream! Personally I think it tastes great.
Hey guys, thanks so much for the excellent quick service in getting us the pea protein, the gourmet vanilla tastes great too!
I am so amazed there is 5 star comments. I love your chocolate mousse and regular whey double choc but i brought this because what I wanted wasn't in stock and I am soooo disappointed. I wish I just waited now to be honest, the double choc flavour of this is absolutely foul. I don't want to waste it either so now I'n stuck with it until I give in and buy regular Double choc isolate whey. REGRETS :(
The Natural Pea Isolate is a really premium product! Great taste, mixes easily, very affordable and arrived on my doorstep within 2 days of ordering. Will definitely shop again
I love this product. I have recently become dairy free and NZ Protein have everything sorted.
The product is tasty, cheap and the service is fantastic. Cheers guys keep up the fab work
this stuff tastes really good and is excellent to use in baking!
Best pea protein I've ever had! Excellently priced and completely delicious. Always great shipping times and great communication from NZ PROTEIN.
I am not in agreement with most of the reviews here for this product. I have been using the vanilla flavoured pea isolate in my morning smoothie for a couple of weeks now and I find it just awful. I blend it well in my blender with banana, berries and soy or almond milk, but it is still grainy and I find the flavour cardboardy and sickly. I have reduced the amount I use in each 2 glass shake to a scant tablespoonful to try to at least use up the 1kg packet I have, but it still permeates the whole smoothie and I think I am done with it now as I am sick of it ruining the taste of the other lovely ingredients in my smoothie; I could barely even drink this mornings shake. Very disappointed in my purchase of this product.
Fantastic product and even better service.
Blends well and is such a good price! Will definitely be ordering again.
Not only is the product always top notch but the service is even better. I generally get the product the next day. Amazing service even when I order on the weekend. Highly, highly recommend
Fast delivery and tastes great.

The only fault I find, is it does not blend well and feels grainy when drinking.
Fast replies and shipping, thanks team.
I am dairy intolerant and I have tried just about all the dairy free options for protein over the last few years. I gave this a try 6 months ago and I love it. Great value, mixes really well just in a shaker, and is also delicious. This is now the only protein powder I use.
A friend recommended this to me. I had been using another brand which was nearly twice the price but I prefer this one because it has a smoother consistency and tastes better!
Got an email reply back at 11pm and had the item delivered to me the next day. Great service!
I've only tried the natural flavour. Recommend for those people looking for a nutritious alternative protein. Delivery was fast.. Overall - excellent.
I love this protein! Really affordable! Have order lemon/lime, chocolate and now waiting for vanilla to arrive. Easy to drink and keeps me full! I notice if I do not drink this in the morning I am hungry all day. Great product :)
I purchased 6kg of pea protein isolate, 3kg unflavoured and 1kg each of vanilla, chocolate and lemon/lime. I liked vanilla and chocolate for shakes. The unflavoured is good for making protein pancakes and other goodies. The service from NZProtein is prompt, professional and friendly. I initially ordered rice protein but there was none left, so after a couple of emails we sorted my order to be just pea protein. It turns out my idea for combining pea and rice powders is unnecessary. The pea protein is high quality and suits me fine. I recommend NZ Protein to anyone looking for good product, good service and good value.
ordered on the Monday and arrived on the Tuesday, just how I like it. And its YUMMY.
Ordered on a Sunday and received an email same day that it was packed and ready to ship first thing Monday. Awesome.
Pea protein is an excellent product. This company delivers great customer service and is always prompt at delivery.
Had always used clean lean protein but someone told me about this. I tried the vanilla and it tastes better and is much cheaper, 5 stars from me. Recommended highly. Nick
Best tasting pea protein iv ever had. And pea protein is one of the best proteins there is. No toxic animals products is a start to the advantge of pea protein
The Lime pea protein was the BEST pea protein I have ever tried. I LOVE chocolate (so please make one!!!) haha so, I was a bit scared of buying a lime flavour, but it was AMAZING!! It tastes sooo much better than any other I have tried (and I have tried several now) Its like a lime milkshake, without the bad side effects. I strongly encourage anyone considering this to try it and you will fall in love - I love it and am ordering more!! Well Done :) Great product? (Ashlee)
I found this to taste best in water, it took a drink or two but I really like it now. keep up the good work guys!
Absolutely Delish, very happy with this product. Have used another similar protein, and I have to say prefer this product over the previous...NZ Protein will be our preferred supplier.Thank you Hine Lum
I recommend buying the sample first. I bought the gourmet vanilla flavour and although it smells amazing, the taste for me is almost sickening. I've never had a stevia-sweetened product before however. The last pea protein I had only contained vanilla for the flavouring, and in my opinion worked a lot better than this. However, for half the price of the other pea protein options in New Zealand it's worth a try.
Pretty good and the best pea I've found, slightly grainy but to be expected that and adding more water helps. Less bitter than others I've had, and priced better.
Really cheap, tastes fine, recommended A+ !
Had been using another brands and paying $80 for 1kg, this is under half of that and I like the taste of this one a bit more as well. Recommended to everyone
Fantastic value and great product . Good for all those protein baking recipes
Real fast delivery and real good product without the bloat that whey gives me
This is wayyy cheaper than other pea protein
Tried some of this as a healthier option. Had the unflavoured and it doesn't taste great, but I tried rice before and it's much better than rice
Click on a flavour to see the nutritional information.
Serving size: 31.25g (2 heaped scoops)
Servings per pack: 32
| Name | Ave Quantity Per Serving | Ave Quantity Per 100g |
| --- | --- | --- |
| Energy | 531kJ | 1700kJ |
| Calories | 127 | 407 |
| Protein | 25.4g | 81.2g |
| - Gluten | 0g | 0g |
| Fat - total | 2.8g | 9.1g |
| - Saturated | 0.6g | 2g |
| Carbohydrate | 2.2g | 6.9g |
| - Sugars | 0.1g | 0.3g |
| - Fibre | 1.3g | 4g |
| Sodium | 298mg | 953mg |
Ingredients: Pea Protein Isolate, Flavour, Sweetener (Sucralose).
Serving size: 31.25g (2 heaped scoops)
Servings per pack: 32
| Name | Ave Quantity Per Serving | Ave Quantity Per 100g |
| --- | --- | --- |
| Energy | 512kJ | 1639kJ |
| Calories | 122 | 392 |
| Protein | 23.4g | 75g |
| - Gluten | 0g | 0g |
| Fat - total | 2.9g | 9.2g |
| - Saturated | 0.7g | 2.3g |
| Carbohydrate | 2.3g | 7.3g |
| - Sugars | 0.2g | 0.6g |
| - Fibre | 1.2g | 4g |
| Sodium | 270mg | 864mg |
Ingredients: Pea Protein Isolate, Cocoa (Contains Sunflower Lecithin), Flavour, Sweetener (Sucralose).
Serving size: 31.25g (2 heaped scoops)
Servings per pack: 32
| Name | Ave Quantity Per Serving | Ave Quantity Per 100g |
| --- | --- | --- |
| Energy | 535kJ | 1711kJ |
| Calories | 128 | 409 |
| Protein | 26g | 83.1g |
| - Gluten | 0g | 0g |
| Fat - total | 2.9g | 9.3g |
| - Saturated | 0.6g | 2g |
| Carbohydrate | 1.7g | 5.4g |
| - Sugars | 0.1g | 0.2g |
| - Fibre | 1.2g | 3.8g |
| Sodium | 304mg | 973mg |
Ingredients: Pea Protein Isolate
Serving size: 31.25g (2 heaped scoops)
Servings per pack: 32
| Name | Ave Quantity Per Serving | Ave Quantity Per 100g |
| --- | --- | --- |
| Energy | 512kJ | 1637kJ |
| Calories | 122 | 391 |
| Protein | 24.1g | 77g |
| - Gluten | 0g | 0g |
| Fat - total | 2.8g | 8.8g |
| - Saturated | 0.6g | 2g |
| Carbohydrate | 2.2g | 7g |
| - Sugars | 0.1g | 0.4g |
| - Fibre | 1.2g | 3.8g |
| Sodium | 489mg | 1564mg |
Ingredients: Pea Protein Isolate, Flavour, Salt, Cocoa (Contains Sunflower Lecithin), Sweetener (Sucralose)
Serving size: 31.25g (2 heaped scoops)
Servings per pack: 32
| Name | Ave Quantity Per Serving | Ave Quantity Per 100g |
| --- | --- | --- |
| Energy | 527kJ | 1687kJ |
| Calories | 126 | 403 |
| Protein | 24.7g | 79g |
| - Gluten | 0g | 0g |
| Fat - total | 2.7g | 8.8g |
| - Saturated | 0.6g | 1.9g |
| Carbohydrate | 3g | 9.6g |
| - Sugars | 0.1g | 0.5g |
| - Fibre | 1.4g | 4.4g |
| Sodium | 287mg | 921mg |
Ingredients: Pea Protein Isolate, Flavours, Sweetener (Sucralose)
Serving size: 31.25g (2 heaped scoops)
Servings per pack: 32
| Name | Ave Quantity Per Serving | Ave Quantity Per 100g |
| --- | --- | --- |
| Energy | 531kJ | 1699kJ |
| Calories | 127 | 406 |
| Protein | 25.1g | 80.4g |
| - Gluten | 0g | 0g |
| Fat - total | 2.8g | 9g |
| - Saturated | 0.6g | 1.9g |
| Carbohydrate | 1.8g | 5.8g |
| - Sugars | 0.1g | 0.3g |
| - Fibre | 1.3g | 4.1g |
| Sodium | 295mg | 944mg |
Ingredients: Pea Protein Isolate, Flavour, Sweetener (Stevia)
Serving size: 31.25g (2 heaped scoops)
Servings per pack: 32
| Name | Ave Quantity Per Serving | Ave Quantity Per 100g |
| --- | --- | --- |
| Energy | 536kJ | 1715kJ |
| Calories | 128 | 410 |
| Protein | 24.1g | 77.2g |
| - Gluten | 0g | 0g |
| Fat - total | 3g | 9.6g |
| - Saturated | 0.6g | 2g |
| Carbohydrate | 3g | 9.5g |
| - Sugars | 0.4g | 1.4g |
| - Fibre | 1.7g | 5.6g |
| Sodium | 326mg | 1044mg |
Ingredients: Pea Protein Isolate, Peanut Protein Powder, Salt, Sweetener (Stevia).
Contains peanuts.
Serving size: 31.25g (2 heaped scoops)
Servings per pack: 32
| Name | Ave Quantity Per Serving | Ave Quantity Per 100g |
| --- | --- | --- |
| Energy | 525kJ | 1681kJ |
| Calories | 125 | 402 |
| Protein | 24.7g | 79g |
| - Gluten | 0g | 0g |
| Fat - total | 2.8g | 8.8g |
| - Saturated | 0.6g | 1.9g |
| Carbohydrate | 2.6g | 8.3g |
| - Sugars | 0.1g | 0.4g |
| - Fibre | 1.3g | 4.2g |
| Sodium | 290mg | 929mg |
Ingredients: Pea Protein Isolate, Flavours, Colour (Red Beetroot), Malic Acid, Citric Acid, Sweetener (Sucralose)
Serving size: 31.25g (2 heaped scoops)
Servings per pack: 32
| Name | Ave Quantity Per Serving | Ave Quantity Per 100g |
| --- | --- | --- |
| Energy | 554kJ | 1771kJ |
| Calories | 132 | 423 |
| Protein | 23.3g | 74.7g |
| - Gluten | 0g | 0g |
| Fat - total | 4g | 12.8g |
| - Saturated | 1.4g | 4.6g |
| Carbohydrate | 2.6g | 8.5g |
| - Sugars | 0.1g | 0.3g |
| - Fibre | 1.2g | 3.7g |
| Sodium | 273mg | 872mg |
Ingredients: Pea Protein Isolate, Cocoa, Flavour, Citric Acid, Sweetener (Sucralose).
(mg per serving - unflavoured)
Branched chain aminio acids:
| | |
| --- | --- |
| Isoleucine | 1370 |
| Leucine | 2170 |
| Valine | 1230 |
Other essential aminio acids:
| | |
| --- | --- |
| Lysine | 1880 |
| Methionine | 310 |
| Phenylalanine | 1480 |
| Threonine | 930 |
| Tryptophan | 280 |
Non essential aminio acids:
| | |
| --- | --- |
| Histidine | 670 |
| Alanine | 1120 |
| Arganine | 2070 |
| Aspartic Acid | 2810 |
| Cysteine/Cystine | 270 |
| Glutamic Acid | 4410 |
| Glycine | 1060 |
| Proline | 660 |
| Serine | 1310 |
| Tyrosine | 970 |