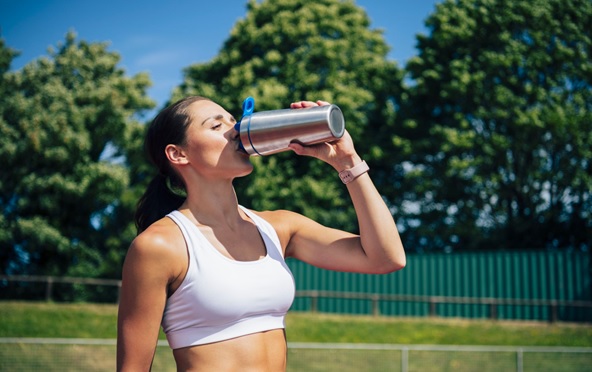 Protein is absolutely essential to your diet regardless of gender, weight or age. Some mistakenly believe only hardcore gym goers need to consider protein intake. In reality everyone should be concerned with ensuring they are hitting their daily protein goal; especially women!
How Much Protein Do I Need Per Day?
| | | | | | |
| --- | --- | --- | --- | --- | --- |
| Bare minimum | If You're Overweight | Pregnant | To Maintain Weight | For Muscle Gain | For Fat Loss |
| Bodyweight x 1.2g of protein daily | Bodyweight x 1.2g-1.5g of protein daily | Bodyweight x 1.7g-1.8g of protein daily | Bodyweight x 1.4g-2g | Bodyweight x 1.6g-2.4g of protein daily | Bodyweight x 1.6g-2.4g of protein daily |
These are the optimal protein intakes for different individuals. Studies suggest that you could even go higher than 2.4g per kg of body weight daily and experience no negative effects. Unless you have pre-existing liver or kidney conditions, there is no downside to consuming a high protein diet.
Will I Get Bulky?
Many women avoid protein powder because they think consuming it will make them big or "bulky". This is a MYTH. High protein consumption does not contribute to weight gain or turn you into a hulking muscle man overnight. If your goal is fat loss you will actually need more protein than if you were just trying to maintain your weight.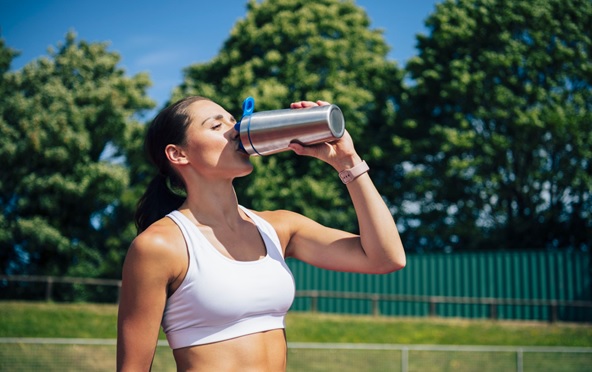 What Kind of Protein is Best For Me?
This will depend on your personal goals and preferences. A whey protein might be perfect for one person but obviously would not be suitable for a vegan. In saying this, don't fall for companies that tell you to buy a protein powder specifically designed for women. Men and women digest protein the same way. If a protein powder claims to be female specific it is likely just a marketing ploy.
Here are the different protein powders to choose from:
Most popular option
Digests quickly
Cheap
Mixes well
Tastes great
Huge range of flavour options (including butterscotch caramel with actual caramel pieces)
Just like whey protein but without the lactose and fat
Perfect for those trying to lose fat or struggle to digest lactose
Digests quickly and mixes well
Very light and airy when blended
Keeps you feeling full and tastes delicious
VERY easy to digest
Good for those who tend to have allergic reactions
A bitter taste compared to other proteins (good if you're not a sweet tooth)
Slow digesting protein
Useful if you are going for a long time without food (great to have before bed!)
Much thicker than whey (makes for a delicious thick shake or even better mixed in yoghurt)
Works well in baking
Great for those avoiding dairy
Digests slowly (similar to casein)
Contains essentially no fat
Good way to thicken up a smoothie, add to porridge or bake cookies with
Dairy free and great for vegans
Decent amino acid profile
Really great for protein baking
Also great for vegans
No gritty texture
Heat stable - good to use in soups
Tastes good in smoothies
Adding faba bean protein to pasta increases satiety and reduces blood sugar spikes
Good for vegans
High in fibre compared to other proteins
Good source of iron, calcium and potassium
Contains omega fatty acids which are good for heart health
Made from collagen (not meat)
Beneficial for skin and joint health
Not a complete protein
Studies show it can be especially beneficial for older women who eat a low protein diet
Can use in recipes (like tortilla chips)
Vegan friendly
Mixes easily (great in smoothies)
Suited to those with sensitive tummies
Works well in waffles
Soy Protein
Reduces number of hot flushes in menopausal women
Not a complete protein
Vegan friendly
Not great for endometriosis sufferers trying to reduce soy intake
Perfect for those who struggle to eat enough calories
Contains over 420 calories per 100g
Awesome for recovery
Thick consistency (like a ice cream thick shake)
Contains carbohydrates, fats, vitamins, minerals as well as protein
Good for those who want a quick, easy meal
Vegan & diabetic friendly
Slow digesting and very filling
Comes in a delicious banana choc nib flavour
How Do I Use It?
As a shake
Why go to McDonald's for a milkshake when you can make a healthier, cheaper version at home? A good protein should taste nice when shaken up with 200-250ml of water. It is even better when you blend it with ice. Alternatively you could mix with milk and add extras like fruit, peanut butter or whipped cream.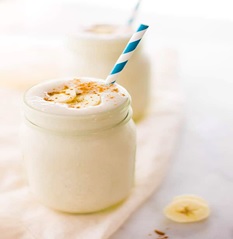 In baking
Get creative in the kitchen and add protein powder to your cooking. Check out our recipes page for inspiration. Options include muffins, pizza, apple pie slice, energy balls, cookies and more!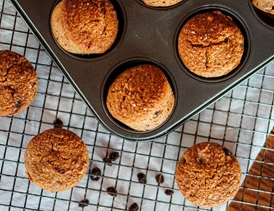 In yoghurt
30g of protein powder stirred into 200g of greek yoghurt makes the most delicious pudding. The combination creates a cake frosting-like texture. Add some berries or peanut butter on top and you've got an awesome breakfast or snack.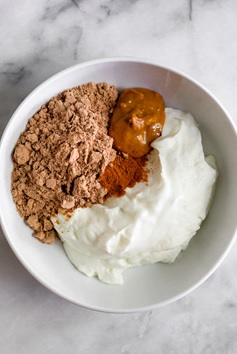 In oats
Proats are one of the most popular new breakfast recipes. Just stir a scoop into your cooked oats and you've got a delicious, high protein meal. We also recommend topping your porridge with some fruit and protein chocolate. This might just be your new favourite meal.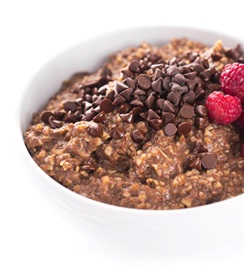 Conclusion
Protein powder has been wrongly portrayed as a men's product for too long. The many benefits of consuming more protein include;
Better recovery
More likely to feel full after eating
Increases metabolism through the thermic effect of food
Prevents bone, hair and muscle loss
Assists fat loss.
On a final note it is always best to purchase New Zealand made products. Supplements made in New Zealand are tightly regulated to ensure they are of the best quality possible. Avoid wasting money on imported products when the best quality proteins are locally made.